Check Your Running Shoes
Spring-Cleaning Tip: Check Your Running Shoes
Spring is a time for new beginnings, and if you've spent the Winter neglecting your normal routine, now's a good time to make sure you've got everything you need for a safe, fun workout — including checking your running shoes to see if they're worn out.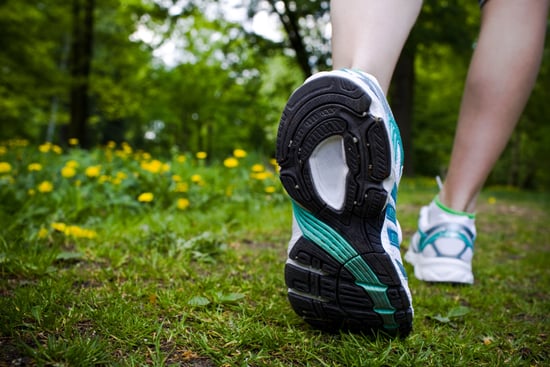 The amount of time it takes to replace your running shoes depends on how often and where you run, but if it's been a while since you've replaced your pair, check yours closely before you use them for another season. If the foam seems flattened or worn out or your shoes seem to be loose and not be giving you as much support, it may be time to replace them. Look for frays and tears in the mesh as well. Also, if you run in your shoes and notice joint or muscle pain while you run, your shoes have probably lost their ability to absorb shock, meaning it's time to buy new shoes.
When you spring for a new pair, make sure you watch our tips for buying new running shoes, and go to a reputable running shoe store to get properly fitted. And before you throw out your old pair, read our tips for recycling and donating them here.