Chewing Gum While Exercising
Do You Chew Gum While Exercising?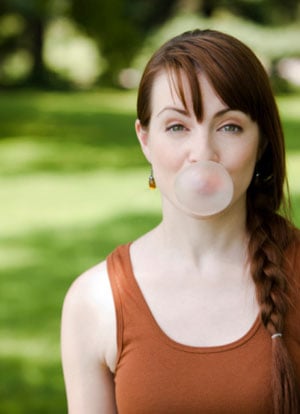 My running partner loves to chew gum when we exercise together. She always pops a piece in her mouth before we head out, and of course will offer me one too. So I got in the habit of chewing gum while running, even though it was drilled in my head in my youth that chewing gum and exercising can be dangerous. I have to say, there's something nice about having minty fresh breath while you're out for a jog. What about you?