Chocolate Connected to Weight Loss
Good News For Chocoholics: Study Says Chocolate May Help You Stay Slim
This good news couldn't come at a better time, especially with all the chocolate bunnies and cream-filled chocolate eggs hopping around. A study examining surveys from nearly 1,000 adult men and women published in the journal Archives of Medicine shows that people who eat chocolate frequently (more than twice a week) have a lower BMI (body mass index) compared to those who consume it less regularly. In fact, even though chocolate eaters in the study consumed more calories overall, they still had lower BMIs.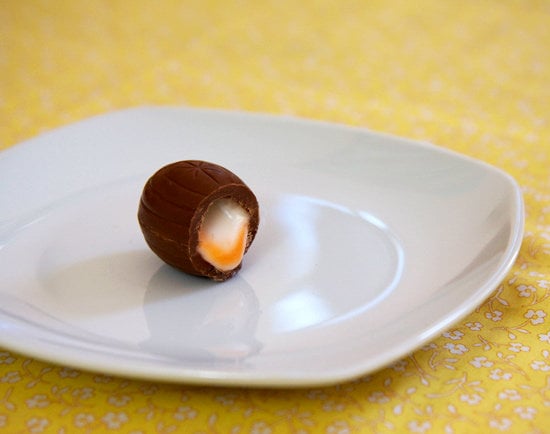 Researchers think there may be something in the chocolate that makes the calories consumed less likely to be deposited as fat. Chocolate contains polyphenols, which in animal studies have been known to increase the number of energy-burning mitochondria inside cells, as well as improve blood flow. Both of these factors could boost metabolism, which in turn would prevent weight gain. Some researchers, however, aren't convinced, because they feel in order for polyphenols to have this kind of effect on BMI, the chocolate consumed would need to contain high levels of polyphenols, such as that found in pure cocoa. Chances are the participants were eating processed chocolate with low levels of polyphenols.
Studies do show that indulging a little can curb cravings, preventing possible binges. This in turn prevents weight gain, which could also be a reason chocolate eaters have a lower BMI. Unfortunately, this recent chocolate research doesn't give you the green light to devour an entire chocolate bunny just yet. The researchers only found an association between eating chocolate and staying slim, and feel more detailed research needs to be done in order to confirm the connection.
Now we want to know: how often do you eat chocolate?