Chrissy Metz on This Is Us Contract For Weight Loss
This Is Us Actress Turns Weight-Loss Contract Into Powerful Body-Image Message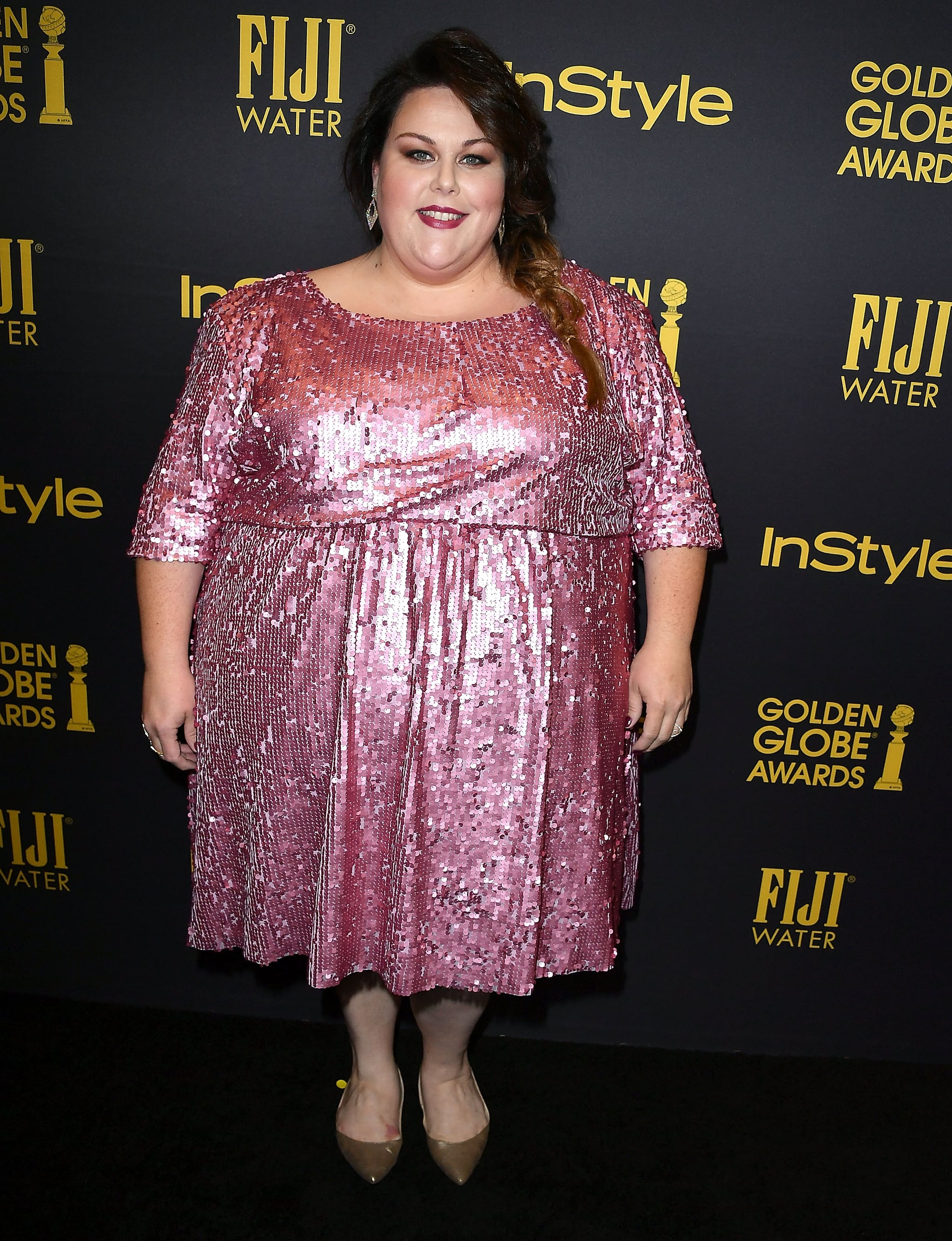 Anyone who watches This Is Us knows that Kate, played by Chrissy Metz, has been working hard to lose weight and her journey has become an interesting storyline on the show. Metz recently explained that her onscreen weight struggle is a "parallel" to her life; in fact, losing weight is part of her contract for the show. Metz plays a 30-something struggling with her weight, just as she is in real life, and agreeing to lose weight on paper was not only exciting for the actress, but also incredibly motivational.
"In our contract, it did state that that would be a part of it, to lose the weight in the trajectory of the character as she comes to find herself," she told TV Line. "That was a win-win for me. Because it's one thing to try to do it on your own. But as human beings, it's an ego thing: We're more likely to do something for someone else."
While you might be shaking your head and wondering why Metz would agree to this, she explained that working to improve her health for work was a "different kind of motivation, so I was excited about it." In the first season of This Is Us, millions of viewers have fallen in love with the show, seen the highs and lows of Kate's character, and of course, patiently swooned over her friendship-turned-relationship with Toby. But, Metz wants to make sure her fans and everyone else know that she loves her body and is incredibly proud of who she is but will lose weight for health reasons.
"I just have to be very clear," Metz said. "Whether or not I lose weight or stay the same, it's purely a choice of mine for health. Not because I think that plus-size, curvy, voluptuous, big bodies aren't attractive — because I think they're awesome and sexy. . . So I'll just have to make sure that's known, because I'm not selling out the big girls. I don't do that. That's not me."
We absolutely love Kate's character and her journey has us rooting for her week after week. We can't wait to see how her story develops!