Cinco de Mayo Weight Loss Tips
How to Splurge This Weekend Without Gaining a Pound
For many who have stuck to their healthy ways all week long, the weekend is a time to loosen up the reigns a little, ignore weight-loss rules, and indulge in some high-calorie Cinco de Mayo goodness. If you're not careful though, an entire weekend of living it up could make you gain the pounds you've worked so hard to keep off all week. Here are some ways to splurge a little this weekend and not feel guilty on Monday morning.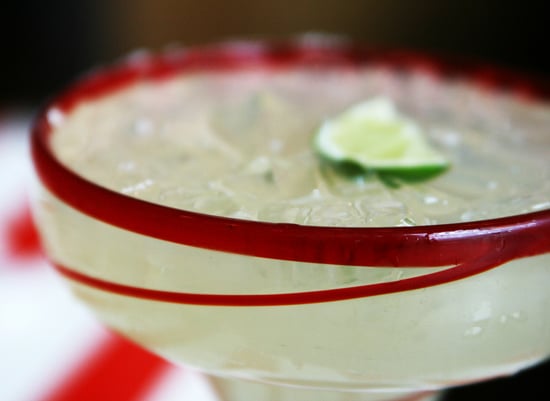 Sip on this: If you're starting the Cinco de Mayo festivities a little early tonight, pass on the margaritas made with premade sugary mix and go for a glass made with real lime juice and a splash of simple syrup to save calories (opt for no salt on the rim). Or you can skip the margarita altogether and whip up a batch of this low-cal sangria-inspired cocktail made with heart-healthy red wine, unfiltered cranberry juice, and fresh strawberry puree.
Skip this calorie-loaded app: Ordering an enormous plate of nachos topped with sour cream, cheddar cheese, seasoned ground beef, and avocado means devouring a huge amount of calories before your entrée even arrives. Start with a small taco salad instead made with fresh greens, peppers, tomatoes, corn, black beans, a few crushed tortilla chips, and sprinkled with an avocado vinaigrette.
Keep reading for more calorie-saving tips.
BYO movie snacks: If you're hitting the theater to catch The Avengers, walk right by that concession stand and get a good seat. Wait until the lights go dim and the movie begins before pulling out your air-popped popcorn seasoned with nutritional yeast, homemade trail mix complete with raw almonds, dried blueberries, and dark chocolate chips, and the chewy oatmeal peanut butter coconut cookies you baked that afternoon. Wash it down with water from your reusable water bottle. You'll save dough and tons of fat and calories.
Walk it off: Sundays are traditionally family brunch days, so to celebrate the end of the weekend, feel free to enjoy a warm stack of homemade whole-wheat berry pancakes topped with fresh fruit and maple cinnamon yogurt. While digesting, plan a long two-hour workout, either a hike, bike ride, or walk, to work your muscles and work off those weekend calories.
Source: Flickr User quinn.anya