Circle Swimming
Swim Tip: Circle Swimming
Despite its name, circle swimming is not as literal (or dizzying) as it sounds. Rather, it's the simple swimming pattern adopted by you and your fellow swimmers to make the most of a pool workout when sharing a lane!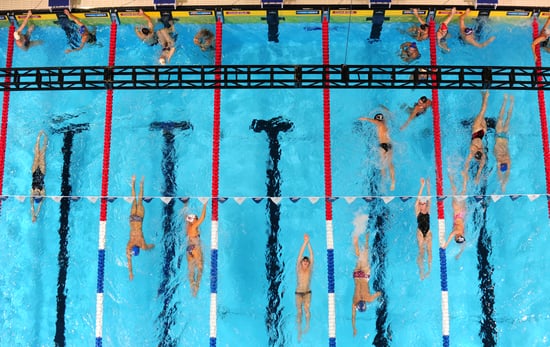 To practice correct circle-swimming etiquette, keep an eye out for the direction your lane mates are swimming — either clockwise or counterclockwise — before you enter the pool. Make sure to swim in the same direction (and along the side of the lane) to prevent confusion and collision. If you're the first in the water, you set the scene — we all have our favorite sides! Worried about passing? Since a pattern is already established, just go around the person in front of you or pass at the wall!
Keep this fit tip and other swim tips in mind to get the most from your workout if you plan on hanging around the pool this Fall!