Claire Danes Lifestyle
How Claire Danes Balances Her Busy, Healthy Life
With a new season of her binge-worthy TV show Homeland just weeks away and a baby boy less than a year old, actress Claire Danes still makes plenty of time for health and wellness. Here's how this award-winning Hollywood actress balances it all gracefully.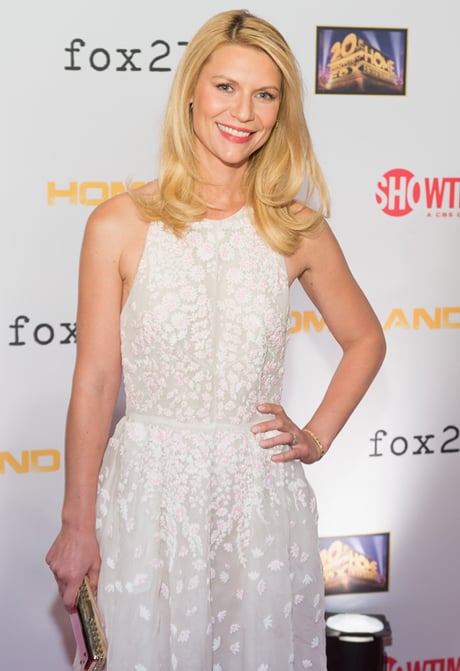 She eats healthy on the job: When asked about her diet, Claire says, "eating real food is [always] a good idea" — we agree with you on that one, Claire! And with all the tempting Southern comfort close to the set of Homeland, she still manages to keep her diet clean. She's known to frequent a small vegetarian restaurant in Charlotte, NC, where she was interviewed by GQ while eating a quinoa-kamut burger.
She doesn't overdo it: While Claire can often be seen out running — and chased by paparazzi — her longtime trainer Joe Dowdell says that says he doesn't urge Claire to exhaust herself with exercise, and says that three days of cardio each week is healthy. "You shouldn't go to extremes," says Joe.
She uses exercise to blow off steam: Claire told Vogue Magazine that after breaking up with her longtime boyfriend, she began to understand "the power of exercise." Her trainer and a consistent running routine helped Claire "stabilize her emotions and bring some equilibrium" to her busy life.
Keep reading to how Claire handled the attention after her pregnancy.
She keeps it simple: She hit the Golden Globes red carpet looking smoking hot (just weeks after giving birth to son Cyrus!), and everyone needed to know how she did it. On the red carpet, Claire explained to People that her "secrets" are "annoyingly obvious." She keeps her healthy strategy straightforward and credits "sleep, exercise, and good eating" to her success.
She has a sense of humor: With all the hype and attention around her svelte post-baby body, Claire made a funny onstage while accepting a SAG Award for Homeland. She started off her speech describing herself as "as a brand spankin' . . . or Spanx-ing new mom . . . " — we appreciate how Claire always keeps her cool under the media spotlight!