Classic Brunch Cocktails Made Heaalthier
How to Make Your Favorite Brunch Cocktails — Healthier!
Nothing beats a Sunday brunch — except sometimes the calories! The drinks alone can add up fast, turning a simple meal into a feast. While this is OK on occasion, we're always trying to find ways to make classic favorites healthier. Because most spirits average around 120 calories in a typical pour, adding fruit and veggie juice to the mix can quickly add up. Although we can't make these drinks calorie-free (we wish!), here are ways to shake things up with a healthy twist.
Mimosas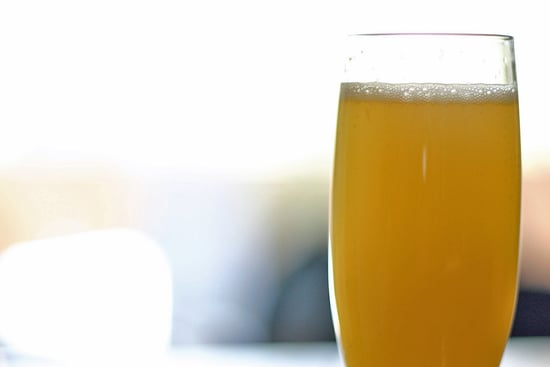 Source: Flickr user sbolignesi
A brunch favorite, a classic mimosa consists of orange juice and champagne. Compared to most cocktails, mimosas are a rather healthy option at 75 calories. To make sure the drink stays under 100 calories, make your own and opt for fresh-squeezed juice with no sugar added. You can also try switching up your juice options, too. Since grapefruit juice is lower in calories, this grapefruit mimosa is a healthy option. Lastly, when it comes to mimosas, remember a champagne flute is not a bottomless pint glass.
Bloody Marys

Source: Flickr user WhitneyAnderson
Blood Marys can easily become the highest-calorie-count cocktail of the bunch; some renditions run over 400 calories. If you're not willing to give them up, then a few healthy swaps — like using soju instead of vodka — can help your cause. First and foremost, make your own tomato juice, or look for one in the store with no added sugar and a low sodium content. You can also pile on the veggies and add a protein for garnish — instant salad!
Learn how to make a healthier bellini after the break!
Bellinis

Source: Flickr user dive-angel (Karin)
The healthiest (and maybe tastiest) of brunch cocktails is the bellini. At about 78 calories (per four-ounce serving), it's a low-calorie, fruit- and fiber-filled option. Rather than choosing a store-bought puree or mix, try this bellini recipe by Giada De Laurentiis that can be adjusted using your favorite fruit!