Clif Bar 2 Mile Challenge
Dare to Take the Clif 2 Mile Challenge
I'm loving two-wheelin' during National Bike Month and these three stats have given me extra incentive bike every where: 1) 40 percent of US urban travel is under two miles; 2) 90 percent of those trips are made in cars; 3) for every mile you bike instead of drive you reduce your carbon footprint by one pound of carbon dioxide. Put these three pieces of info together and it's easy to see that biking more about town is not only good for your health, it's good for the planet too.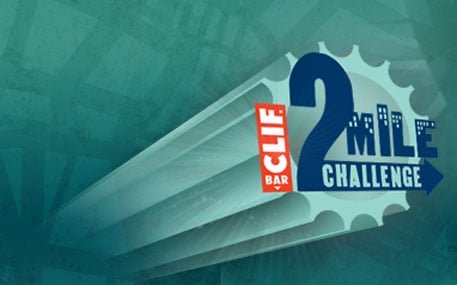 For an extra incentive to hop on my bike for easy errands, I joined the 2 Mile Challenge. Created by Clif Bar, the 2 Mile Challenge is equal parts eco awareness, fitness initiative, and fundraiser for three different charities. When you sign up for the challenge you join a team that raises points for one of the charities. All three organizations will receive $25,000 from Clif, but the one with the most points on Oct. 31 will receive an additional $25,000. Here are the teams.
You also earn points for your team by registering for a team and linking personal Facebook accounts to the 2 Mile Challenge site; issuing bike-riding challenges for yourself and friends; logging miles for every mile you ride or walk instead of drive; and logging trips for consecutive weeks. Raising money for a cool organization and challenging friends adds another element of fun to biking, an already fun mode of transportation.
I dare you to take the challenge!