Clothes That Encourage Better Desk Posture
Fit Tip: Fix Your Desk Posture With What You Wear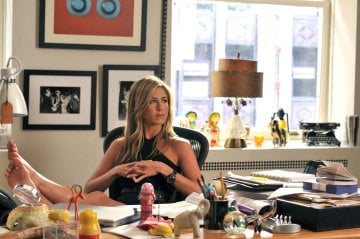 It's easy when you're sitting at a desk all day to forget about keeping your posture in line. You're focused on office duties and the day's stresses, and before you know it you're slouching again.
Here's a tip for remembering your posture: wear a tight shirt! It's much more comfortable to sit up straight if you're wearing a tighter shirt; slouch, and your tummy pushes out against the fabric. If you're focused on keeping your stomach looking flat, you'll also remember to whip your posture into shape. A loose top, however, hides your stomach and gives you an excuse to stay hunched over. (And check out how this Fit reader improved her posture!)
Do you have any other tips for better posture at work?