Cod With Tomato Peach Salsa Recipe
Recipe For Cod Topped With Summery Tomato Peach Salsa
To celebrate the season, I've been buying tomatoes and other in-season fruits like crazy. So when I needed a quick and light dinner after getting home late from the gym the other night, I knew I needed to use up some of my Summer crop.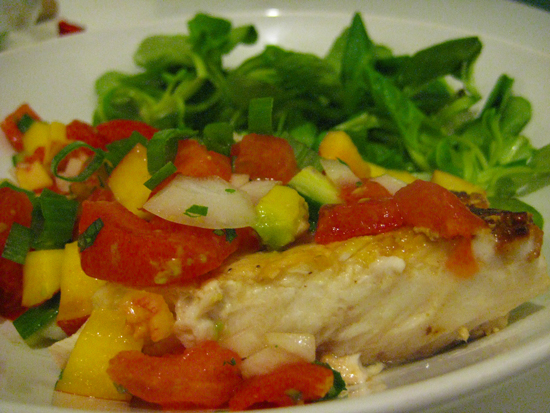 The solution: tomatoes and peaches, tossed together into a refreshing salsa. Not wanting to overpower their delicate flavor, I decided to go with white fish for a filling dinner that's anything but heavy. And the best thing about this recipe? You can easily change it to showcase whatever other salsa-appropriate ingredients you have laying around or use it to make fish tacos, and the hardest part is chopping all the ingredients. It's perfect for a busy weeknight!
Check out the full recipe after the break.
Sauteed Cod With Tomato Peach Salsa
Original recipe
Ingredients
2 medium-sized cod filets (about 6 to 7 ounces each)
1 large tomato, diced
1/2 onion (or red onion), diced
1/2 avocado, diced
1 peach, diced
1/4 cucumber, diced
1 large jalepeno, seeds removed and diced
1 teaspoon chopped cilantro, diced
2 tablespoons lime juice, separated
1 teaspoon sugar
1 tablespoon olive oil
Salt and pepper
Directions
Preheat oven to 350 degrees. Combine 1 tablespoon of lime juice with olive oil, salt, and pepper and gently toss cod filets in it. After chopping all salsa ingredients, combine 1 tablespoon lime juice, 1 teaspoon sugar, and a pinch of salt in a bowl and add salsa ingredients. Toss salsa and refrigerate.
For the fish, add filets to a very hot oven-safe saute pan. Sear each side to brown, about 1 or 2 minutes for each side, depending on thickness. Finish by baking fish for 5 to 10 minutes or until white and flaky. Serve topped with chilled tomato peach salsa and with salad or your favorite side!
Serves 2.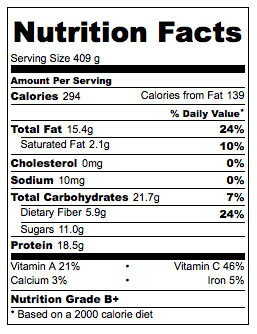 Information
Category

Main Dishes, Fish

Cuisine

North American