Coke Life Made With Stevia
Is the New Stevia-Sweetened Coke Healthier Than Diet?
Should you switch your regular or Diet Coke habit for the new Coke Life? Our friends at Self take a look at the Stevia-sweetened drink.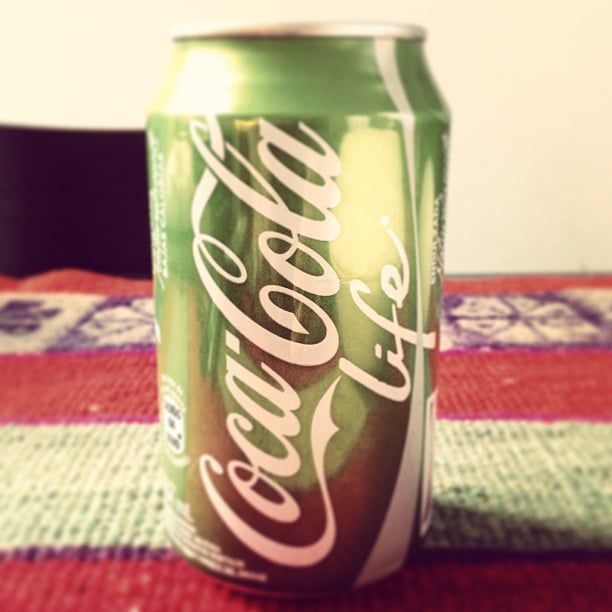 I know, some of you guys keep up active lifestyles, eat the rainbow as best you can, yet are still utterly, hopelessly, passionately addicted to Diet Coke (looking at a certain fellow Self web editor here). And the news on diet drinks is confusing: one day they're bad for you and the next, there's a study that says drinking the stuff might actually help you lose weight!
Well. Despite still leading the anti-diet-soda crusade, I also happen to love food — and will taste test just about anything once. Next thing on the list: Coca-Cola Life, the brand's new reduced-cal diet drink (36 percent less calories!) that's sweetened with a mix of sugar and Stevia.
In case you needed a refresher on Stevia, it's a natural sweetener derived from a plant native to South America — and the World Health Organization deemed it safe eight years ago.
Sadly, the green-canned beverage hasn't yet migrated to the States. It's currently available in the UK (after a stopover/test in the Argentinian market) for all the British diet soda addicts to chug as they wish. Any Brit pals up for sending a care package?
More from Self.com:
Sources: Instagram Users cylamish and phillipegc