Common Exercises That People Avoid
Tell Us: What Exercises Do You Avoid Doing?
Everyone has 'em: those dreaded exercises that you quickly run through or pass over entirely. There are those areas you know need a little extra TLC, but it can be so tough to fight the discomfort! It's fun to commiserate, so dish which floor exercise you tend to avoid. Keep in mind, part of going to the gym is strengthening your trouble zones. Here are a few questions you can ask yourself to help you overcome any excuses.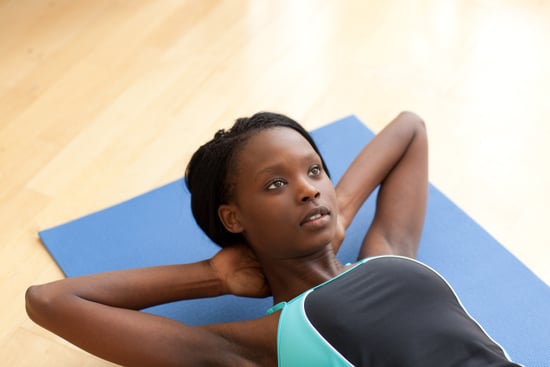 Does the exercise cause you severe pain or discomfort, or does it flare up an old injury? To keep you pain-free, ask a trainer to correct your technique or ask them for an alternative exercise that works the same muscle groups. If the pain is severe, see a doctor to find out how you should best take care of yourself.
Do you save the exercise for last and conveniently run out of time? It's empowering to face your fears at the onset. Tap into your energy, and tackle the hardest moves first. You'll feel proud of yourself for overcoming any resistance, plus it will be over with before you know it.
Do you not have enough room at your gym? During a gym's happy hour (aka from 5-7 p.m.), floor space is pretty hard to come by. Before you leave your house, complete any floor reps at home, or, as an alternative, hit the gym at a less busy hour.