Common Gym Perks You May Be Overlooking
5 Things You May Be Overlooking at Your Gym
Location and machine availability may be the biggest reasons why you chose your gym, but there's more to be had with your membership. Get the most out of the hundreds of dollars you're spending with this list of extras you may be overlooking at the gym.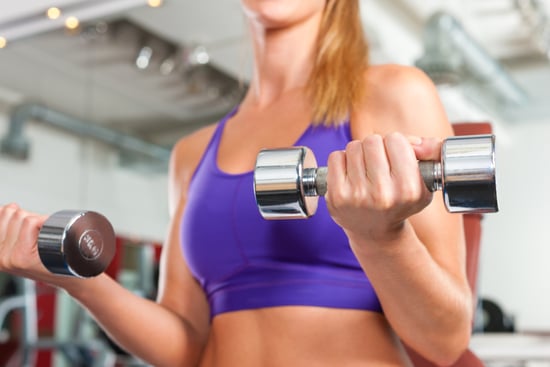 Workout props: Maybe you only use the machines, but don't ignore the props lying all over the gym floor. Things like battle ropes (those thick white ropes anchored to sturdy beams) for sculpting strong arms to sturdy boxes for plyometrics exercises help change up a workout. Next time you're leaving a class or people-watching on the treadmill, look out for anyone using unfamiliar props, and if one looks interesting, ask a trainer to show you how to use one.
Weight room: If you only lift weights in class, spending time in the weight room can be hugely beneficial. Lifting at your own pace helps to master perfect form and figure out the right dumbbell weight for specific exercises. And if you never strength train, starting a weight-room routine can help jump-start your body's metabolism while also helping tone muscle. If this still seems intimidating, check out our tips for learning to love the weight room.
Find out three more things you may be overlooking at your gym after the break.
Exercise classes: Some people love their gym's classes, while others skip them altogether. While you may never give up your biweekly yoga-studio trip for the less-ambient yoga class offered at your gym, your next favorite workout may be one of the dozens of classes your gym does offer. And at the very least, you learn something new. Check the class schedules to see if something catches your eye, or choose a class that rounds out your current fitness regimen.
Stretch help: Go ahead, grab a mat, tune your iPod to your favorite cooldown music, and get stretching. Or, more specifically, get foam rolling. Those long cylinders you see hidden in a corner of your gym help prevent injuries and rehab sore and tight muscles. If you're not incorporating this self-massaging technique into your gym routine, here are all the benefits of foam rolling.
The extra perks: Not everyone wants to hang out in a sweat-filled box, but many gyms offer perks, like socializing hours, free food, and member appreciation days. If you've always wanted to strike up a conversation with someone who seems to have the same exact gym schedule as you, or you want to chat with trainers about any problems or questions you have, these social events can be the perfect time for meeting like-minded gym rats. Other perks can be things like discounted massage rates, free coffee, or meal plan help, so check out your gym's full list of amenities to find out more.