Common Running Complaints
Dispel These Common Complaints and Start a Love Affair With Running
You want to love running, you do, but every time you head out for a run, you end up hating it even more. Check out some of the most common complaints below, and find out how you can turn your relationship with running around for the better.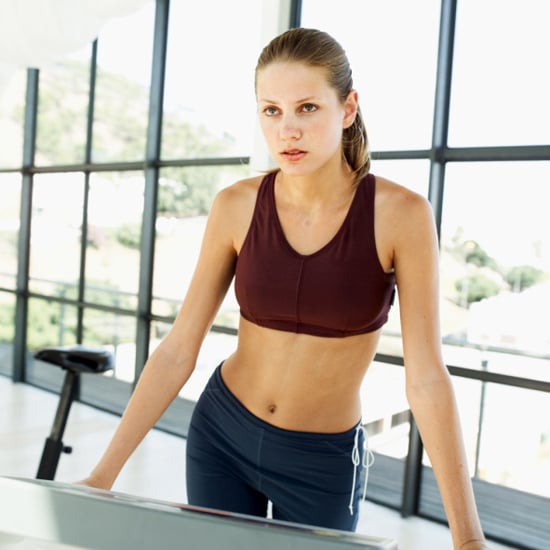 "My Knee, My Back, My Feet — Everything Hurts"
Pounding the pavement is not easy on the body, and one reason for aches and pains is poor running form. Here's a body checklist to make sure you're running properly and efficiently. Sneakers that are old or unsupportive can also lead to joint pain, so here are tips to help you find the perfect pair of running shoes. Be sure to replace shoes every few hundred miles or every few months (whichever comes first). Also, don't run every day — including other types of exercise is a must in preventing repetitive stress injuries.
"It's Boring"
Running is the definition of repetition, so if you're on a treadmill, make it more exciting by watching your favorite TV show, listening to a new audiobook or CD, running next to a chatty friend (just make sure to keep your gaze forward), or "racing" an unknowing treadmill runner. If none of that seems appealing, bring your runs outdoors. The beach or the woods are full of natural obstacles to keep you on your toes, and the fresh air and scenery are sure to lift your spirits. Choose a different location every time to keep workouts exciting, and bring your dog along. It's also fun to track your workouts using a heart rate monitor, GPS watch, or an inexpensive running app like one of these.
Keep reading to find out how to deal with other running complaints.
"My Aching, Bouncy Chest"
For the well-endowed, running poses more of a challenge. You can't wear just any sports bra you find on the sale rack at Target — since it's a high-impact sport, investing in a super-supportive sports bra is a must. You might end up spending $50 to $100, but when you go out for your first run and your ladies stay put, you'll understand why you need to spend the dough.
"Youch! Chafing"
Rough seams, cotton fabric, and loose-fitting clothes end up rubbing you the wrong way, irritating your skin, and sometimes leading to bleeding. Keep your skin happy by wearing gear that has flat seams, fits snugly, and is made of moisture-wicking fabric.
"Holy Painful Blisters!"
Gradually break in new running shoes over a couple weeks to avoid blisters, and always wear thin, wicking socks. Thick, cotton socks are a blister's worst enemy since they trap sweat, and moist skin is more prone to blisters.
"It Makes Me So Sore, I Can Hardly Walk the Next Day"
Overdoing it is a huge reason walking down your stairs is painful the day after a run. Always set realistic goals and gradually increase the intensity of your workouts over time by following the 10 percent rule to allow your body time to adjust to new demands. After your run, be sure to do these stretches to prevent foot, hip, hamstring, and lower back soreness. And remember that taking rest days is also a must.