Competing With Other People in Gym Class
Are You Competitive When You Work Out?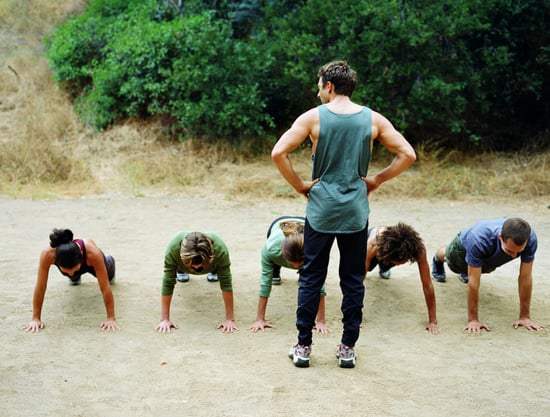 I recently took one of Crunch Gym's newest classes — Killer X, an intense bootcamp-style class. As soon as the class started, the instructor wasted no time laying into us. After barking out a series of old-school exercises (push-ups, squats, lunges, etc.), he broke the class up into four groups and made us compete against one another. Suddenly I was reliving the horror of high school P.E. The next 30 minutes of class consisted of relay sprints, side-by-side push-ups, and more of the like. All the while, the instructor was hovering over us and yelling — I wanted to crawl into a hole.
A new study says that competition helps athletes perform better — I am not one of them. In fact, it was quite the opposite for me. I love exercising, I love going to fitness classes, and I love pushing myself. But the minute I was asked to compete against another person, my performance waned. Not the case for everyone in the class. Many of the participants seemed to be high off the competitive energy, even going as far as yelling each other on.