Controversy Surrounding the Release of the Video and Images Showing Luger Crashing to His Death in the Olympics
Should the Images and Video of the Tragic Luge Accident be Shown?
Upon hearing that luger Nodar Kumaritashvili, 21, of the Republic of Georgia was killed during his Olympic practice run on Friday, the mood at Sugar HQ took an incredibly somber turn. Many of us were shocked at the release of the graphic images and video depicting the horrific crash  — from Kumaritashvili losing control of his sled to the emergency crew's attempt at reviving him, it was all there in visual detail.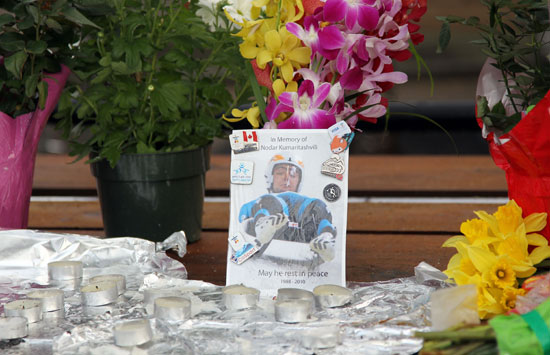 There has been a tremendous amount of controversy surrounding the release of these images. Many people feel that it's completely irresponsible for media outlets to show the crash. Besides being disturbing, they feel that it is disrespectful to Kumaritashvili's family and crosses the line of good taste. Yet, a number of people think the crash should be shown — it illustrates a significant event and documents the possible unsafe conditions of the luge course. Some argue that the recent photos showing the earthquake in Haiti received no such criticism when many were equally, if not more, graphic.
NBC News stood by the release of the video but has since removed it from all of its media outlets, saying that "it was no longer necessary to show the video when reporting on this tragic story." While many news organizations have followed suit, other major outlets like CBS and CNN continue to show the video.
What do you think of this controversy?