Cookies-N-Cream Chia Pudding Recipe
A Reader Recipe: Cookies-N-Cream Chia Seed Pudding
Start your day off on a sweet note with this cookies-n-cream chia seed pudding recipe, shared by FitSugar readers PurelyTwins in our Healthy Recipe group.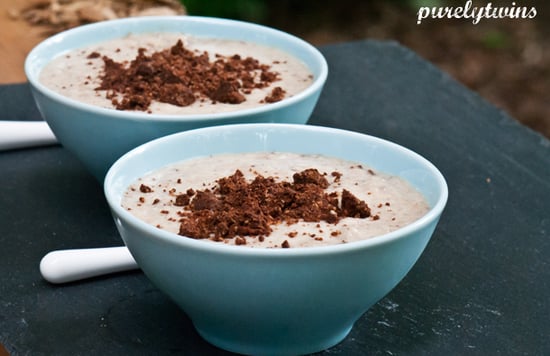 A fun way to start the day. Chia seeds are great for protein, calcuim, fiber and omega 3s. And who doesn't love chocolate?
Read on for the recipe.
Cookies-N-Cream Chia Seed Pudding
Serves 2
Prep-time – a few minutes to gather the ingredients then about 15 minutes or so as the chia pudding sets.
Cook time – zero
Ingredients
2 cups coconut kefir
3 tbsp protein powder
4 tbsp chia seeds
2-4 chocolate cookies
2 tbsp coconut oil
Directions
Place coconut kefir, protein powder, chia seeds, and coconut oil into a blender and whip together. Then let set in fridge for about 10-15 minutes.
Once chia starts to thicken, stir in your cookie crumbs.
If desire more sweetness, add a few drops of stevia. Or whatever sweetener you desire.
Do you like chia puddings? They are great alternative to cereal or oatmeal. Chia puddings are a great pre-workout meal too!
Enjoy
Purelytwins
Lori and Michelle
Share your own recipes in our Healthy Recipe group and we may feature yours on our homepage!