CoolSculpting Freezes Away Fat
Can't Shake Those Last 10 Pounds? Freeze Away Your Fat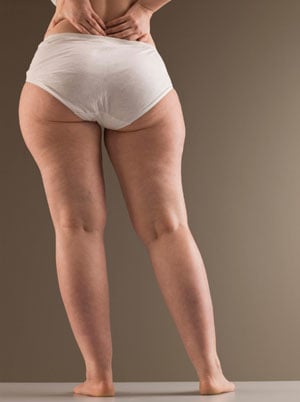 If you've dieted and exercised but can't seem to get rid of your stubborn muffin top or saddlebags, the FDA-approved CoolSculpting treatment may be for you. Developed by Harvard scientists, the nonsurgical and painless weight loss procedure essentially freezes your fat away without damaging your skin. It's not helpful for big weight loss but may be perfect for those struggling with resistant areas they want to spot treat.
A noninvasive applicator sucks on the area being treated, and for an hour your fat cells are lowered to a temperature that kills them but leaves your skin cells unharmed. As a result, the fat cells stop working and are metabolized over time — it takes two to four months to see a 20 percent reduction in fat in the treated area. Patients will experience a firm pulling sensation, intense cold, and pressure during the procedure and mild bruising afterward, but there's no recovery time necessary.
Keep reading to find out how much CoolSculpting costs.
Cheaper than liposuction, it costs about $750 per area, so if you're doing two to three areas or are coming back for multiple treatments to attain further fat reduction, you could end up spending a few thousand bucks. As long as you maintain your regular diet and exercise routine, the results should be permanent.
Is CoolSculpting something you would try?