Could the Pill Be Hurting Your Sex Drive?
Could Birth Control Pills Be Hurting Your Sex Drive?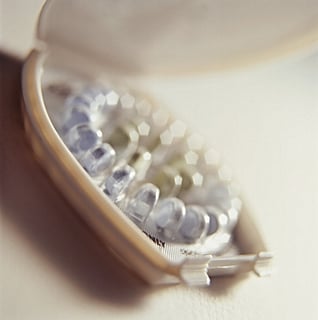 Attention users of the pill: according to a new study, women who use hormonal contraceptives are at a higher risk for sexual problems. The German study, published in the Journal of Sexual Medicine, evaluated over 1,000 women using various birth control methods; the pill, the ring, and condoms were most popular. Most of the women involved in the study were in a stable, monogamous relationship for at least six months. Researchers found that nearly 33 percent of the women were at risk for female sexual dysfunction, including lack of orgasm, desire, satisfaction, arousal and lubrication.
Women using nonhormonal contraceptives experienced the least dysfunction. Women using non-oral hormonal contraceptives — like the ring— were at highest risk, followed closely by those using oral hormonal contraceptives. Researchers can't explain the exact connection between hormonal contraception and dysfunction, but cite one possibility: oral contraceptives have been found to reduce circulating levels of androgens, perhaps leading to low circulating levels of testosterone, the hormone needed to trigger desire.
How do you feel about this study? Do the findings mirror your experiences with birth control?