Over the weekend I was at brunch with a large group of women when one of them mentioned she used a tanning bed to prepare for a Caribbean vacation. I was totally shocked! While most of you admit to using a tanning bed in the past, I'm willing to bet that after realizing just how bad they are for your health, you stopped.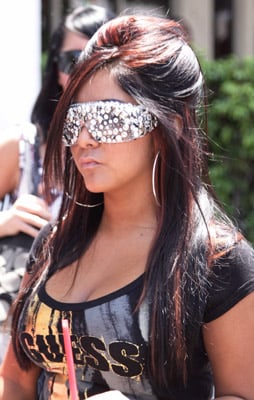 With vacation and bikini seasons looming ahead, I can see why it's tempting to jump in the tanning bed for a little color; especially if you're worried about burning in the sun. But the LA Times recently reported on "tanorexics" — people addicted to tanning. According to the article, one in four teens shows signs of tanorexia, a dangerous obsession that could lead to skin cancer. Researchers think that tanning may cause a rush of endorphins in the brain, which can in turn cause feelings of well-being similar to a runner's high. And judging by my brunch experience, teens aren't the only ones susceptible to these feelings.
While you may think a little glow makes you look healthier, a natural tan is actually your skin's reaction to UV exposure. And according to one FDA scientist, "any tan is a sign of skin damage. Recognizing exposure to the rays as an 'insult,' the skin acts in self-defense by producing more melanin, a pigment that darkens the skin." This leads to premature aging, and in severe cases, cancer. If you're chasing that natural glow, try an at-home tanner, or spray-on tan. While neither will provide a "base" for UV exposure, they'll give you the healthy glow you're looking for. And, of course, when you're out in the sun, wear sunscreen. In my opinion, the risks of UV exposure are not worth the reward.