Countdown Apps For iPhone and Droid
Fit Tip: Use a Countdown App as a Goal Reminder and Motivator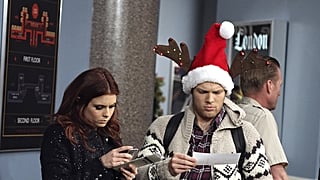 Setting fitness, weight loss, and health goals may be easy enough, but attaining your target can require small miracles. We battle willpower, bustling schedules, energy levels and drive every day, and much like budgeting, the "ain't nothing to it, but to do it" mentality can be hard to master.
Writing positive affirmations, goals, and reminders on Post-it notes works for some, but if you prefer the paperless route consider setting reminders on the smartphone you use everyday. If you're an iPhone user, the free Countdown app lets you store multiple events (or goals) and offers a simple countdown mechanism that will help keep your mind on the goal. If you're down with the Droid, check out Countdown, a widget-inspired app that can be set as your background image so you get a reminder every time you get a glance at your homescreen. Program your app to mark your next big race, the date you want popping biceps by, or the next time you want to wear that teeny tiny party dress.
Photo copyright 2010 ABC Inc.