Cracker and Chip Calorie Counts and Healthy Swaps For Super Bowl
Dip This, Not That: Save Calories With These Super Bowl Swaps
One of the best things about the Super Bowl? The endless spread of dips, of course. But even if you know what dips to avoid (see which healthy dips make the grade here), you could be shoveling in more calories than you think depending on the type of dippable food you choose. Before you grab another handful of chips, see how many calories you'll be consuming with our breakdown below.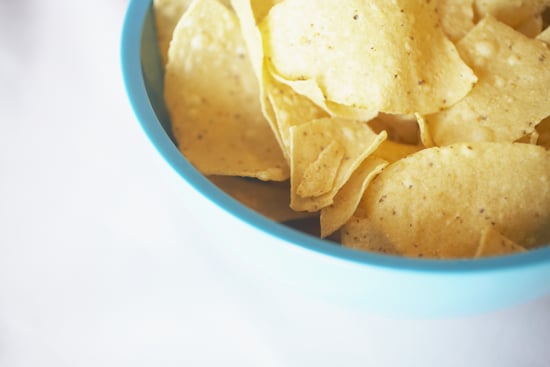 Note: we calculated calories based on 10 items of each food, but these aren't necessarily serving sizes — just an easier way to compare when you're dipping into the bowl on Sunday!
10 of These . . .

Are This Many Calories

Small Baguette Slices

880

Snack Crackers

150

Plain Potato Chips

100

White Corn Tortilla Chips

150

Plain Pita Chips

93
Read on to see how many calories swapping these dippable favorites for veggies will save you.
10 of These . . .

Are This Many Calories

Five-Inch Broccoli Spears

110

Medium Celery Stalks

60

Baby Carrots

40

Cherry Tomatoes

31

Yellow Pepper Strips

14