Cranberry-Pomegranate Sauce Recipe
Cranberry Pomegranate Sauce: Good For Pancakes and Turkey
'Tis the season for turkey, pie, and biscuits. If you want to get an early start before you cook your bird, here is a cranberry sauce that puts a new spin on the traditional recipe. Adding pomegranate juice as well as the seeds gives this traditional recipe an extra flavor burst and loads it with antioxidants. Make it now to use on everything from breakfast pancakes to the classic Turkey Day.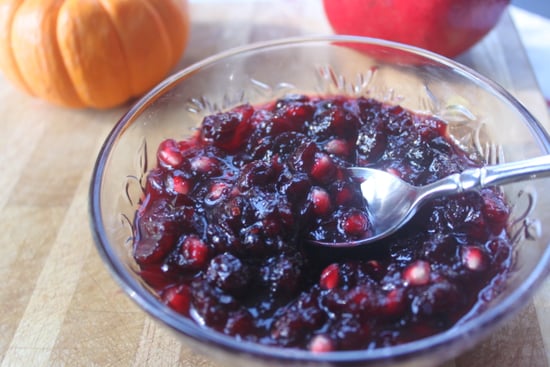 Cranberry Pomegranate Sauce: Good For Pancakes and Turkey
From Food & Wine
Ingredients
1-1/2 fresh or dried cranberries
2 cups sugar
1 cup pomegranate juice
2 cups fresh pomegranate seeds
Directions
In a medium saucepan, combine the cranberries with the sugar and pomegranate juice.
Bring to a simmer and cook over moderate heat, stirring occasionally, until most of the cranberries have burst, about 10 minutes.
Scrape the cranberry sauce into a medium bowl, and let it cool for about 2 hours.
Fold in the pomegranate seeds, and serve the sauce chilled or at room temperature.
The cranberry sauce can be refrigerated for up to two weeks. Fold in the pomegranate seeds just before serving.
Makes 6 cups.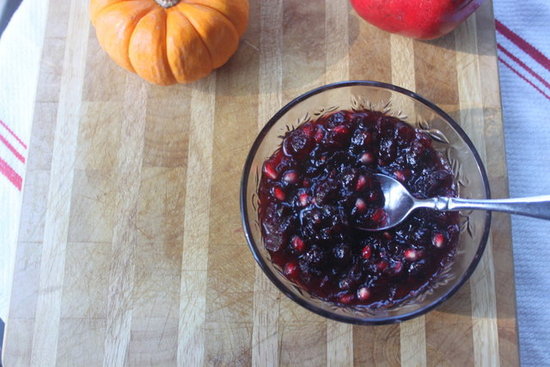 Information
Category

Condiments/Sauces, Dressings

Cuisine

North American