Crash Dieting Before a Wedding
Did You Crash Diet to Lose Weight For Your Wedding?
A certain New York Times article is causing a buzz, for good reason — it features a handful of brides-to-be who seemingly will stop at nothing to lose weight in time for their big day. The article profiles women on the KE (ketogenic enteral nutrition) diet, which involves using a feeding tube for 10 days at a cost of $1500.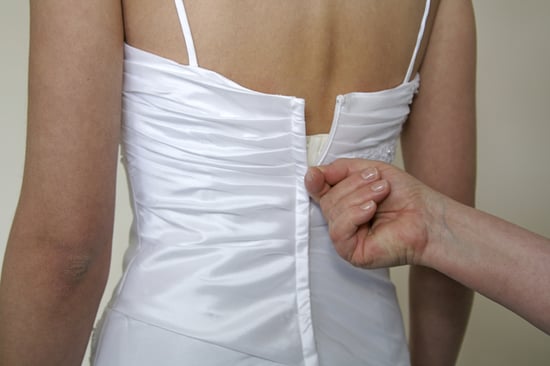 The diet, popular in Europe and offered through doctors' offices, involves being fed an 800-calorie liquid diet through a tube running through your nose and nothing else. Experts say that the KE diet is not healthy (obviously), since users aren't getting adequate calories and nutrition while they're on the feeding tube. Brides-to-be, however, think of it as a quick fix — one June bride in the article had to remove her feeding tube after losing weight too rapidly.
In response to the news of the KE diet, we asked on Facebook what you thought was the best strategy you used to lose weight for your wedding, and thankfully, many answers were more sensible: by exercising and eating healthfully. But with all the pressure to drop pounds in time for your big event, sometimes perceived a necessity, it can lead brides to do crazy (and unhealthy) things! From all-juice cleansing to the HCG diet, tell us, did you do something drastic to lose weight for your wedding?