Crave Worthy: Golf and Tennis Wear by Stella McCartney
Stella McCartney paired up with Adidas a few years back, and her feminine yet sporty clothes do not disappoint. The design are always fresh and lovely, not to mention expensive, but a girl can dream can't she. Her Fall sports collection includes dance and ski wear, but it is the golf and tennis outfits that really inspire.
New York magazine recently shared a few sneak peeks at these new designs. I, for one, would love to hit the links in these clothes. I know they wouldn't help my game, but at least I would lose fashionably.
To see the tennis fashions,
.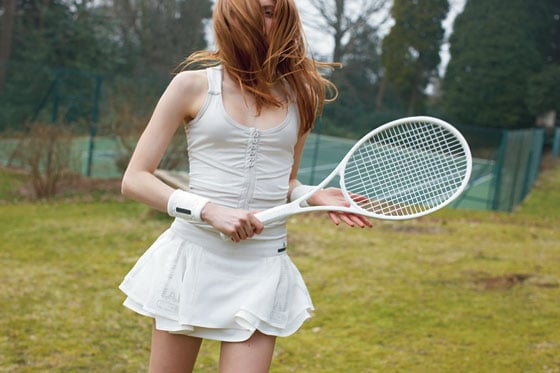 Let me know what you think in the comments section below. These styles should be available for purchase soon. Until then we can only imagine the prices and keep dreaming.