Creative Outdoor Running Ideas
3 Ways to Beat Boredom on Your Regular Outdoor Runs
There are so many things to motivate you when running outside: beautiful scenery, speedy runners to secretly race, and fresh air to keep you fueled. But if your regular route is making you feel a bit tired about the whole thing, here are some things you can do to jazz up your route.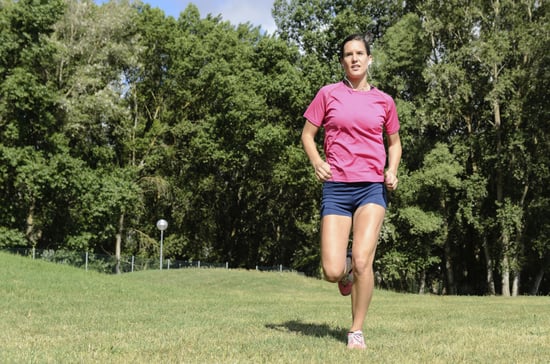 Find a bench: Combine strength training and cardio in one by starting or ending an outdoor run with effective strength-training moves. This bench video workout from Brick Crossfit is great for toning; if rolling around on a bench is not your thing, try these simple total-body moves you can do on a bench.
Stop and stretch: On those days you're just not feeling it, or when you're doing an easy run, stopping for a stretch midway through a run can not only re-energize you but allows you to enjoy scenery you normally pass by. For effective ways to target tight muscles, try these stretches you can do with a tree.
Reverse your route: You know all your route's ups and downs, so reversing your route can be all you need to nix boredom and change your perspective. Reversing your route also helps you devote your energy to a part of your route where you normally may be more tired.