Crunches Using a Block
One Block Away From a Stronger Core: Block Pulses
Here's a quick move you can do the next time you arrive early to yoga class. Block pulses target the core, and as a bonus, this ab move will also tone the inner thighs.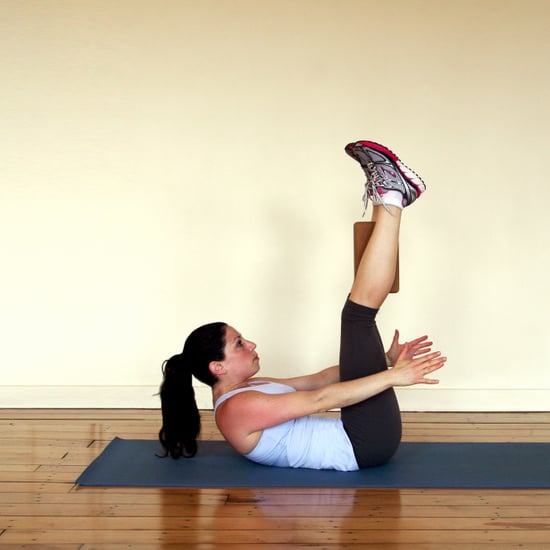 Grab a block and lie on your back.
Place the block between your lower legs, squeezing your thighs together to keep it in place.
Using your abs, inhale to lift your torso off the floor and extend your arms in front of you on either side of your thighs.
Exhale to lower your torso toward the floor, but don't let your shoulders touch; this counts as one rep.
Complete three sets of 15 reps.
At the end of your last rep, with your torso lifted, pulse your torso up for 30 reps.
Release your torso to the floor.