Cutting Candy and Snacks Helps You Eat Fewer Calories
Smarter Snacking: Cut Candy to Cut Calories
I am a fan of snacking but also know that mindless snacking is enemy number one when trying to drop pounds or maintain a healthy weight. There are many tricks to keeping your munchies confined to reasonable portions: not eating chips directly out of the bag, not snacking while watching TV, setting snack times, etc. Here's a new trick to add to your arsenal for fighting unwanted calories: cut your sweets to cut calories.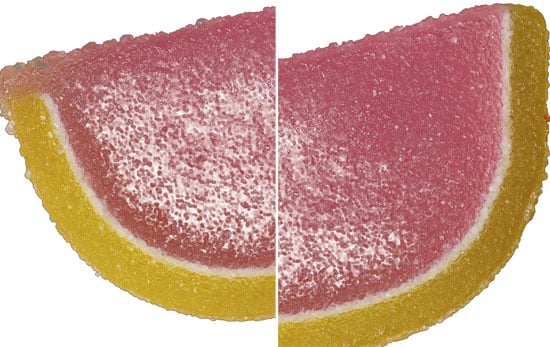 A small study involving 54 college students, published in the May issue of Journal of the American Dietetic Association, found that cutting candy in half reduced caloric intake. The participants, divided into two groups, were given 20 pieces of candy to eat while completing unrelated computer tasks — this was done to distract them. For one group the candy was served as whole pieces and for the other the same amount of candy was served, but it was cut in half. On average, the group that snacked on full-sized pieces of candy consumed 60 calories more than those noshing on the smaller pieces of candy. The authors concluded that: "A cognitive bias could explain why people tend to consider that one unit of food (e.g., 10 candies) is the appropriate amount to consume, regardless of the size of the food items in the unit."
Although the study was small, it is an interesting strategy and one worth testing on those crazy chocolate craving days (read PMS). Rather than taking bites out of a chocolate bar, try eating one chocolate chip at a time. Hopefully you will find the smaller chips to be an "appropriate food unit" and eat fewer calories.