Cutting Up Food May Help You Lose Weight
Cutting Up Food May Help You Stay Slim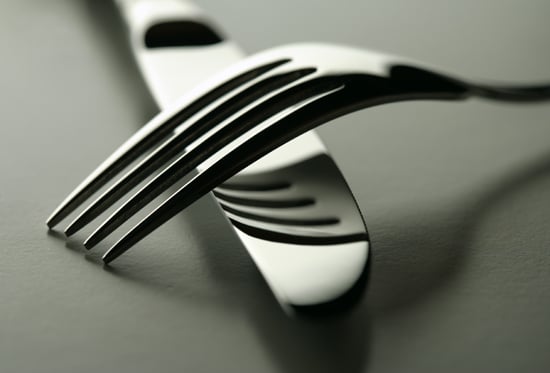 Think that baby bites are just for the babies? Think again. Cutting food into tiny pieces may seem slightly childish, but a study out of the Department of Psychology at Arizona State University says humans find smaller portions more satisfying.
In the past, researchers found this to be the case with rats (they consistently preferred four pellets of food compared to a single large pellet), but the human reaction to this form of portion control had yet to be tested. Author Devina Wadhera and her team put 301 college students to the test. Each student was given a bagel — either a whole or cut into four pieces. Twenty minutes after chowing down, the students got to enjoy as much as they wanted from a measured amount of food at a free lunch — aka an undergrad's dreamworld.
Students who were given the whole, uncut bagel ate more calories from both the bagel and the free meal than the students who were given the bagel into four pieces. It looks like this manipulation of portion control could be another great way to enjoy healthful food while remaining mindful.
How do you tackle portion control? Share below!