Dairy Fat Good For the Heart
Study Claims Dairy Fat Is Good For Heart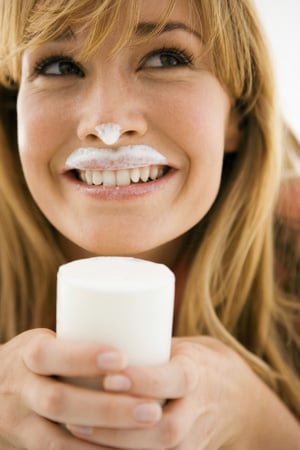 I can't remember the last time I had whole milk, or even yogurt that wasn't skim. Since dairy products are a huge source of saturated fat, I usually save my full-fat dairy indulgences for cheese and ice cream. But a new study is challenging my presumptions and suggesting that dairy fat might actually be a good thing. The study's results show that having higher levels of milk fat in the body may lower blood pressure, reduce cholesterol levels, or decrease the chances of a heart attack.
A team of doctors in Sweden looked at the levels of dairy fat in just under 1,000 individuals that researchers divided into two groups — heart attack patients and otherwise healthy people. What they found was that participants who had the highest levels of milk fat were actually at a lower risk of developing heart disease — for women the risk decreased by 26 percent. The study also suggests that eating more full-fat dairy may actually help us live longer lives.
Before you go crazy in the cheese section of your market, keep in mind this is an early study. From here, doctors are going to determine how much credit can be given to the attributes of dairy fat vs. lifestyle factors. For now, continue to get about 30 percent of your daily calories from fat, and limit your intake of saturated fats.