Dairy-Free Breakfast Recipes
Debloat Deliciously: 4 Dairy-Free Recipes to Start Your Day
If you're constantly dealing with a bloated belly, eliminating dairy from your diet may offer relief. Going without milk or cheese for breakfast may seem easy enough, but if you love yogurt, cereal, or a pastry first thing in the morning, kicking out dairy can be tough. Look to the following recipes for an inventive dairy-free take on four breakfast favorites.
Southwestern Scramble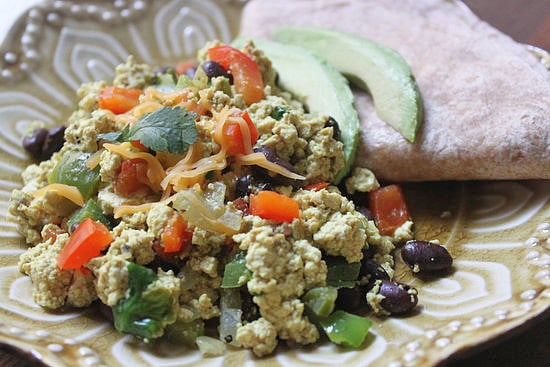 Trade in your cheesy egg breakfast for a tasty veggie-studded tofu scramble. An array of healthy spices not only brings flavor to the table, but the turmeric also makes the tofu look like real eggs.
Overnight Apple Smoothie

Instead of blending up a smoothie with yogurt or milk, try a delicious overnight smoothie that uses coconut water. The apple and flaxseed meal also offer plenty of fiber to aid in healthy digestion.
Keep reading for two more delicious ideas for a dairy-free breakfast.
Tofu Benedict

If you have a little extra time to spare for a special meal, treat yourself to this riff on classic eggs Benedict. If you don't have time to make the tofu in advance, poach eggs for breakfast and use this recipe for vegan lemony hollandaise. This delicious, dairy-free sauce is a far healthier alternative to the original.
Tropical Buckwheat Bowl

Pineapple and coconut come together in this raw buckwheat bowl. These tropical flavors are the perfect way to welcome warmer weather, and luckily this debloating recipe is fit for a bikini-friendly diet!