Dairy-Free Desserts
Get a Dessert Fix With These Healthier Lactose-Free Options
Whether you're used to a dairy-free lifestyle or just trying it on for size, there are certain cravings that never quite disappear. Here are some easy swaps to make when your sweet tooth strikes.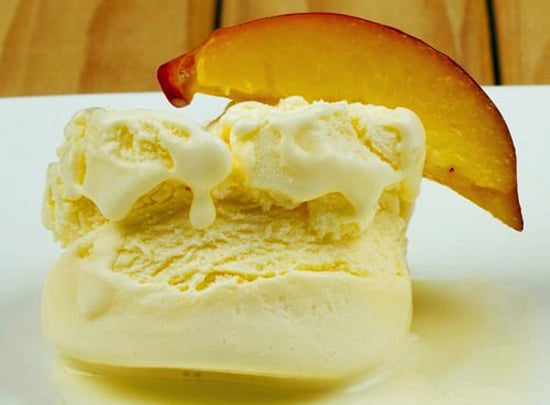 Instead of chocolate ice cream: Try chocolate soy milk — the similarity in taste is uncanny. Most people who try it end up liking it so much they stop buying dairy milk completely.
Instead of cookies and milk: Try graham cereal in vanilla almond milk. Soaking graham crackers and then drinking the cinnamon-packed milk may bring you back to your childhood, so try this twist on an old favorite. In addition, this combo may actually leave you feeling more fulfilled. Worth trying: Puffin's Cinnamon cereal.
Instead of peach cobbler: Try grilled peaches over vanilla coconut ice cream. This is a fun treat to make postdinner, especially if you are already grilling. The peaches only need to be sliced in half and warmed enough to melt the soft, delicious soy ice cream.