Many healthy breakfast ideas include dairy-filled products, but if you're feeling bloated, lactose might be the culprit. If you've always enjoyed yogurt or cheese first thing in the a.m., eliminating these foods from a diet may offer relief. You may be concerned about flavor and texture, but dairy-free can be delicious too. Each of these satisfying breakfast ideas also incorporates seasonal Fall ingredients.
Vegan Cranberry Almond Swirl Muffins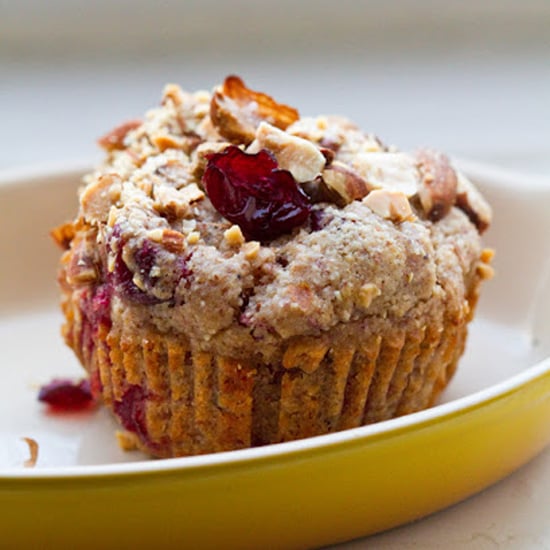 These cranberry almond muffins can be baked ahead of time and enjoyed all week long. This recipe is a creative way to make use of extra cranberry sauce, and one easy switch makes it a gluten-free-approved treat.
Pumpkin Smoothie

Green smoothies are an easy on-the-go breakfast all year round, but this pumpkin spice smoothie really plays up the flavors of the season. In addition to the pumpkin purée, spinach and bananas help give this drink its smooth consistency, while dates naturally sweeten the blend.
Keep reading for two more dairy-free breakfast ideas.
Overnight Oats
If you've fallen victim to perpetually skipping breakfast, don't let lack of time act as your excuse. Overnight steel-cut oats are a fiber-rich breakfast that will help keep you satisfied throughout the morning. To make them even more delicious, top off oatmeal with Fall ingredients like the Fuji apples and cinnamon shown here.
Maple Cinnamon Protein Pancakes
Instead of dousing your stack of pancakes with sugar-laden maple syrup and butter, incorporate the traditional flavors into your pancake batter. A plate of maple cinnamon protein pancakes is a gluten- and dairy-free way to celebrate the season.