Dairy-Free Pumpkin Bread Pudding Recipe
Dairy-Free Pumpkin Bread Pudding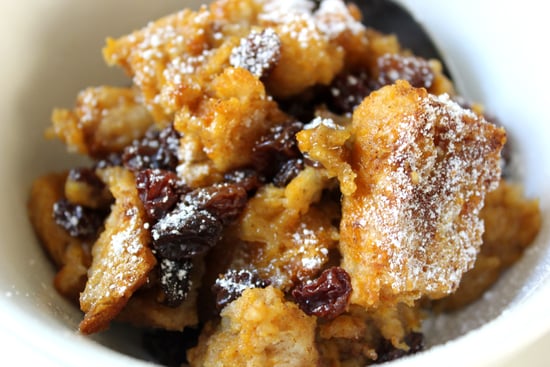 Pumpkin pie may be a Thanksgiving staple, but at 316 calories per slice, it may be more calories than you care to add to your holiday feast. This vegan bread pudding recipe, however, is both a cinch to make (its preparation barely requires anything more than throwing all the ingredients in a bowl) and low calorie. While the ingredients I used weren't explicitly animal-product-free, you can easily make this recipe vegan by choosing bread, maple syrup, and sugar that's not processed using animal products.
Read on for the simple Thanksgiving dessert that will save you time in the kitchen.
Dairy-Free Pumpkin Bread Pudding
Adapted from Food.com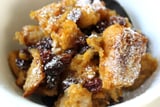 Ingredients
8 slices whole wheat bread (day-old is best)
2 cups unsweetened almond milk
1/2 cup brown sugar
2 tablespoons maple syrup
1 teaspoon vanilla
1 cup pumpkin puree
1/2 cup raisins
1/2 teaspoon ground cinnamon
Powdered sugar (optional)
Directions
Cube bread and spread on baking sheet. Toast for 7-8 minutes in a preheated 350-degree oven. If you're using day-old bread, just cube the bread and move on to the next step.
Combine almond milk, brown sugar, maple syrup, vanilla, cinnamon, and pumpkin puree in mixing bowl, beat to combine.
Add raisins and mix to combine. Add cubed whole wheat bread and gently mix until bread cubes are covered with mixture.
Let sit for 10-15 minutes for mixture to soak bread.
Gently pour mixture into an 8x8 baking pan and bake for 35-40 minutes or until brown on top and knife comes out clean.
Dust with powdered sugar to serve.
Serves 6-8. I liked it on its own, but it would also be amazing served warm next to a scoop of vanilla soy or coconut milk ice cream.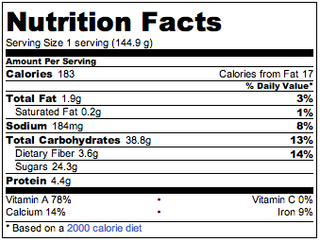 Information
Category

Desserts, Puddings/Mousse

Cuisine

North American