If you're cutting down on dairy to help clear your skin [1] or debloat, you can still have a creamy smoothie without throwing Greek yogurt or milk in the blender. Check out these flavorful, nutrient-dense smoothies that are completely dairy-free.
Raspberry Vanilla Protein Smoothie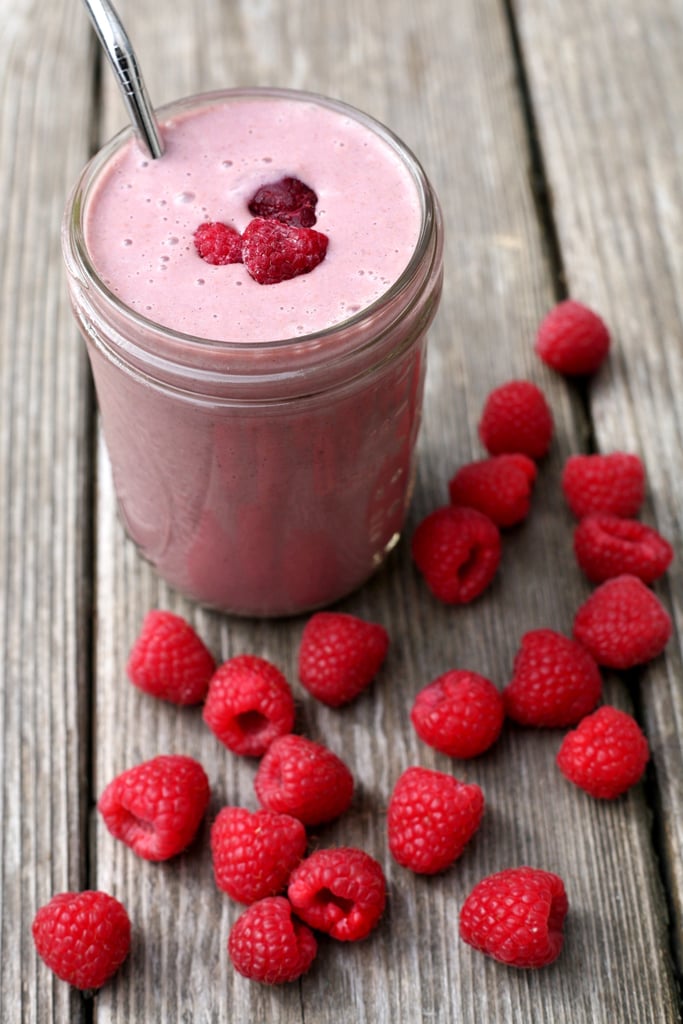 This vanilla raspberry smoothie [2] has about half the carbs of a basic smoothie recipe, at just under 22 grams, with only seven grams of sugar.
Flat-Belly High-Protein Smoothie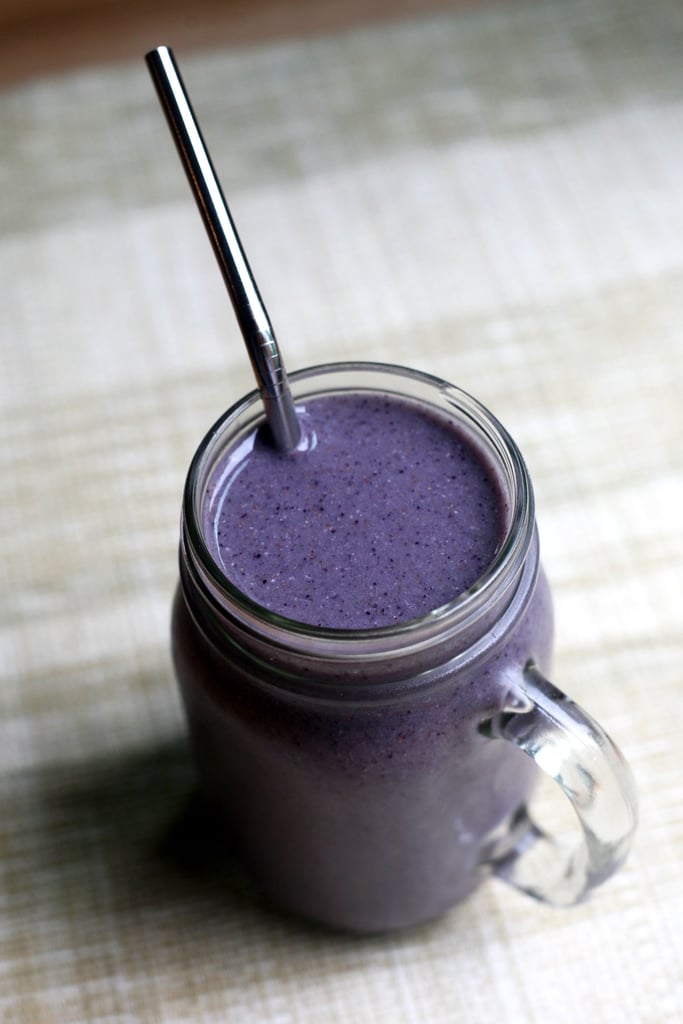 Try this simple, sweet, and creamy smoothie recipe [3] that's loaded with tons of easy-to-digest ingredients that will hydrate you and improve digestion.
Vanilla Clementine Protein Smoothie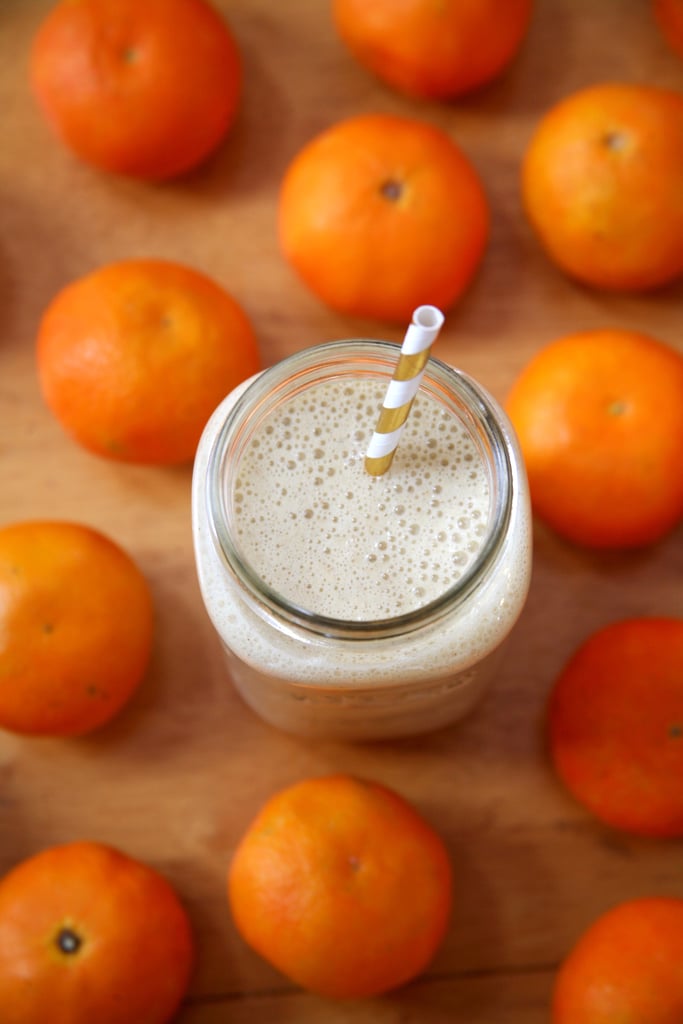 Light, sweet, and dairy-free, this vanilla clementine smoothie [4] tastes like joy in a jar.
Blueberry Banana Cinnamon ACV Smoothie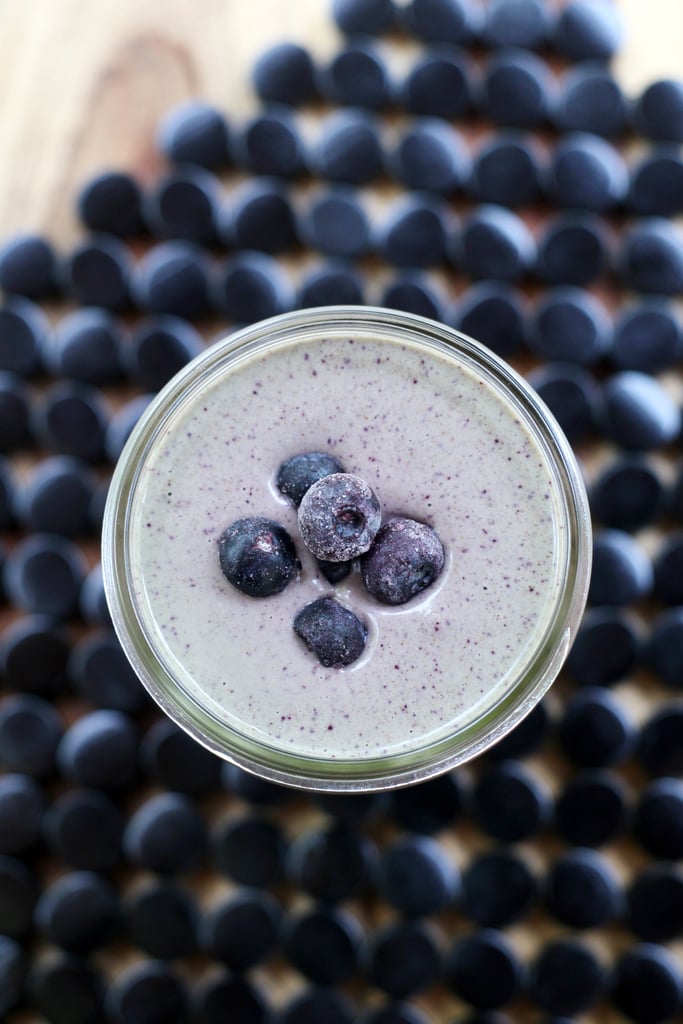 You'll love this smooth and creamy, cinnamony smoothie recipe [5] made with apple cider vinegar — don't worry, you can't taste it one bit! — to help promote weight loss.
Iced Coffee Protein Smoothie
This high-protein smoothie [6] is made with one eight-ounce cup of coffee, so it'll definitely give you a caffeine boost, plus 22 grams of filling protein.
High-Protein Banana Overnight Oats Smoothie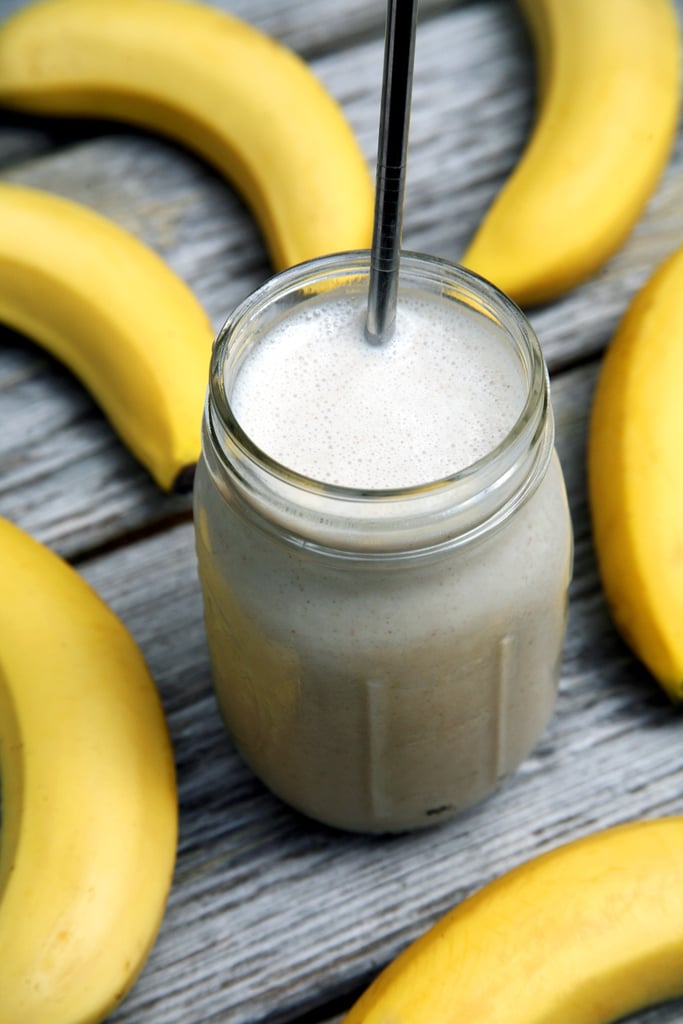 This creamy recipe [7] is like overnight oats and a smoothie all in one.
Banana Blueberry Hemp Seed Smoothie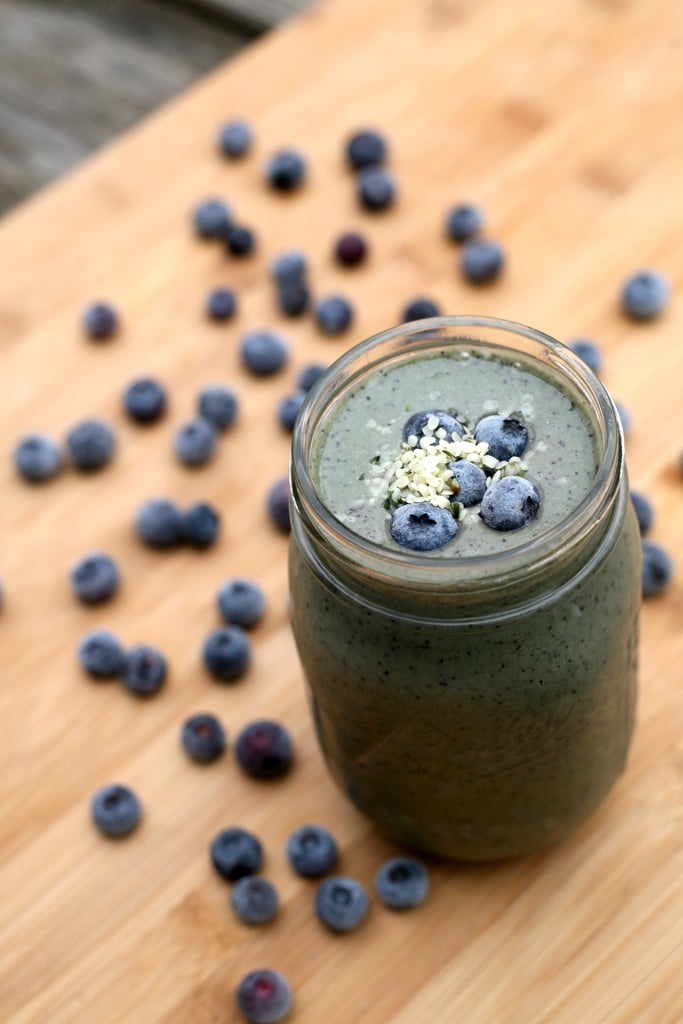 This naturally sweet Whole30-approved smoothie [8] offers almost 16 grams of protein.
Strawberry Milkshake Smoothie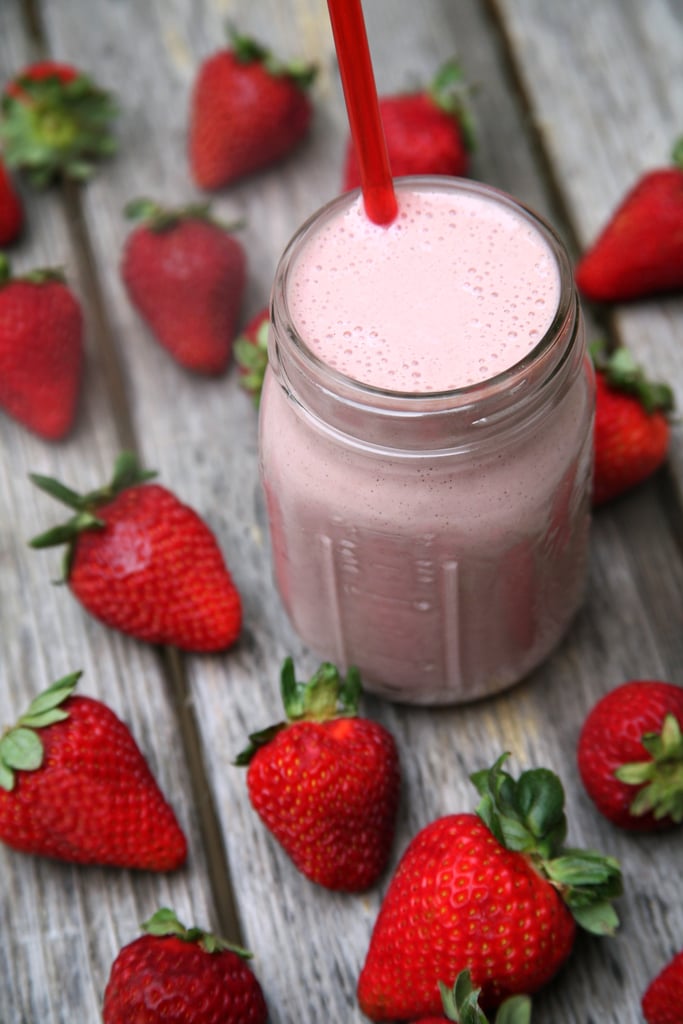 This sweet strawberry milkshake smoothie [9] is only made with six ingredients, offers 27 grams of protein, and tastes like melted strawberry ice cream.
Banana Overnight Oats Smoothie
This recipe [10] is like overnight oats and a smoothie all in one. It offers over 14 grams of protein all for under 18 grams of sugar.
Blueberry Cheesecake Smoothie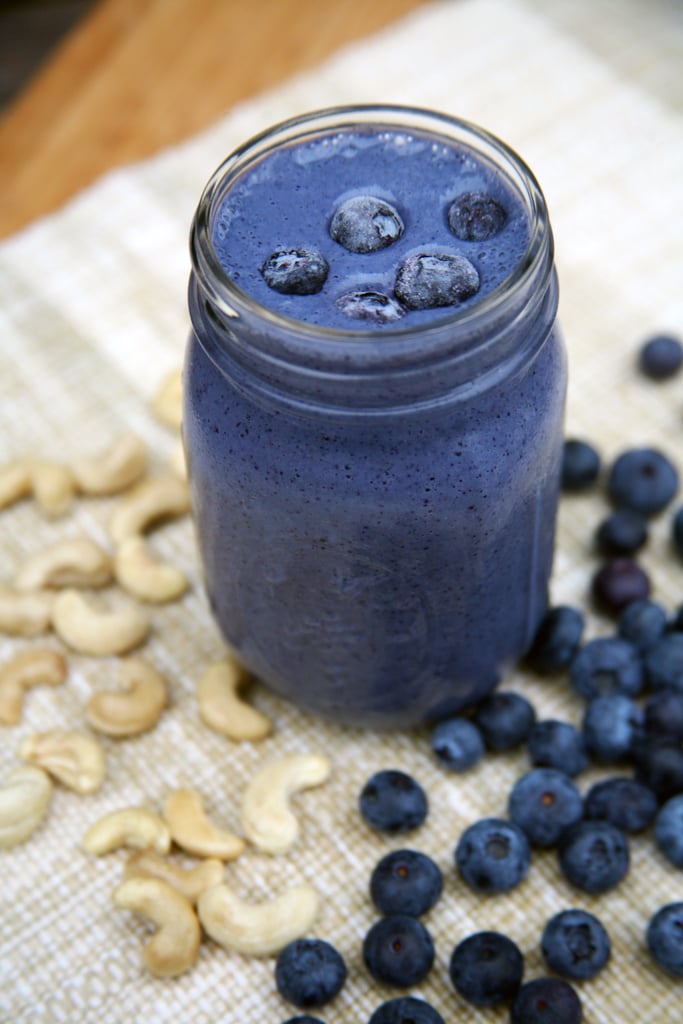 This blueberry cheesecake smoothie [11] is made with tofu and cashews, so you'll be sipping on almost 20 grams of protein to keep you full for hours and help you conquer your weight-loss goals.
Honeydew Protein Smoothie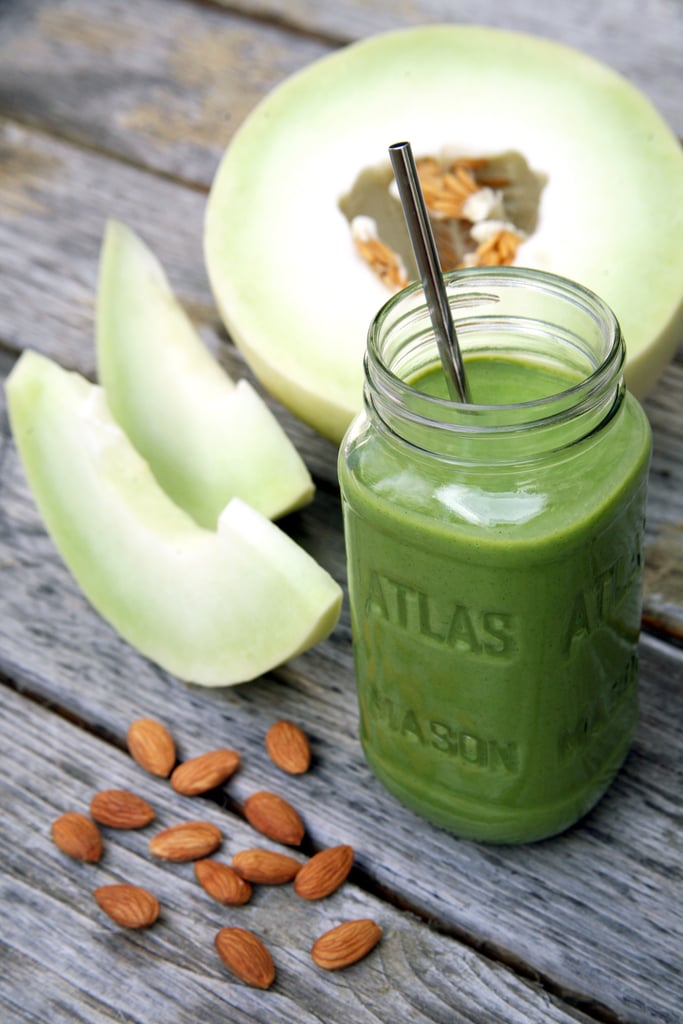 This invigorating, dairy-free, 350-calorie smoothie [12] offers tons of fiber, protein, and healthy fats, perfect to keep you full all morning long and help you lose weight.
Chocolate Strawberry Banana Smoothie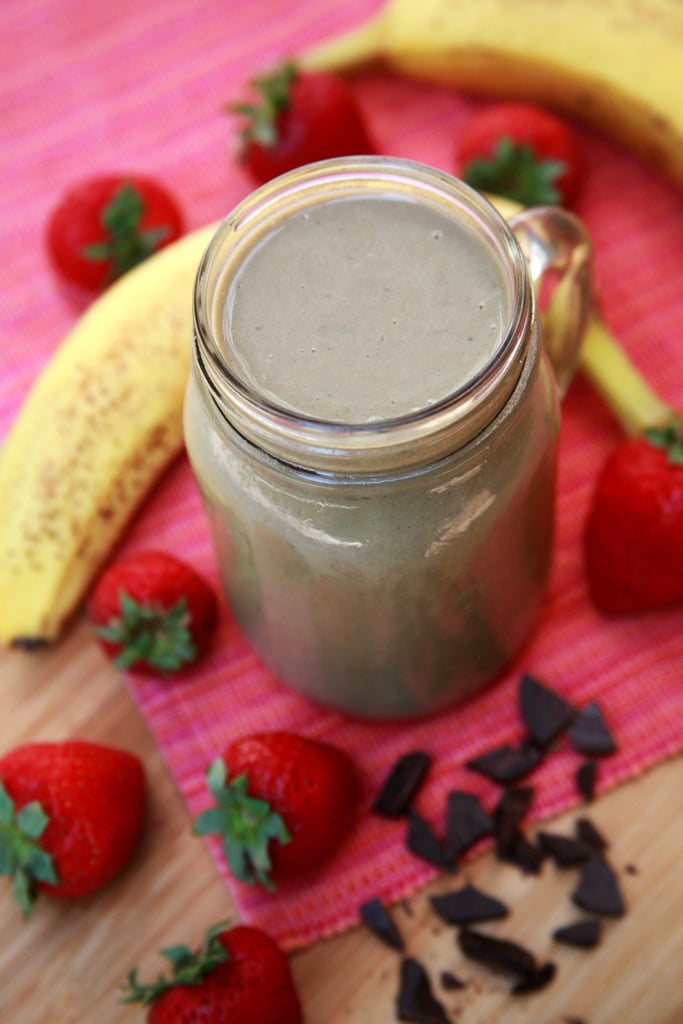 This classic smoothie [13] made with bananas, strawberries, spinach, peanut butter, chocolate soy milk, and soy yogurt offers almost 15 grams of protein.
Debloating Smoothie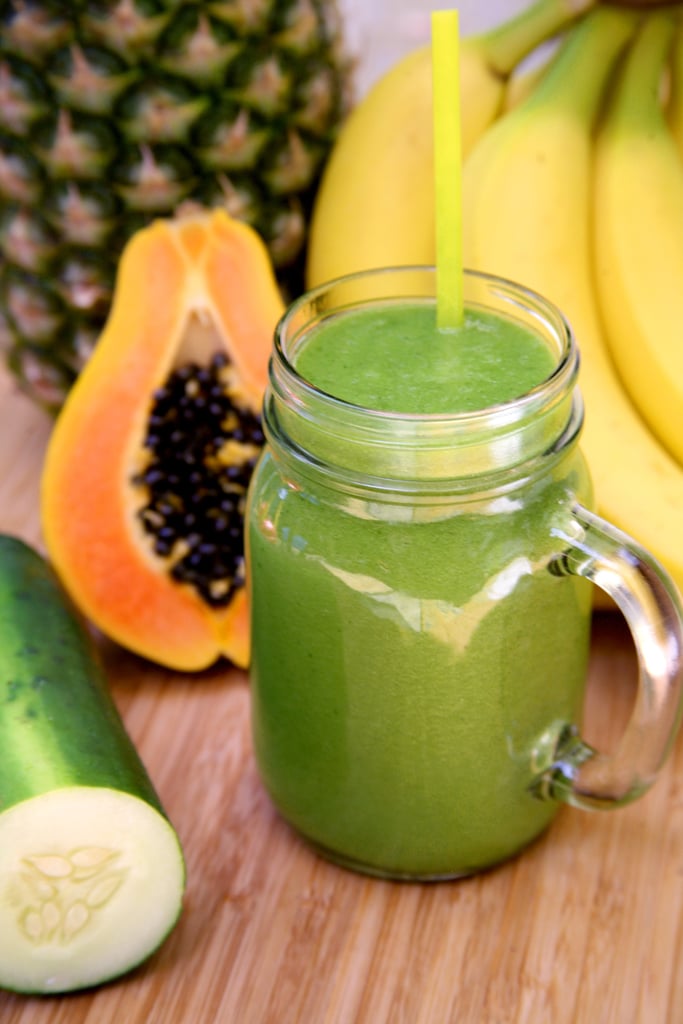 This simple and sweet smoothie made with pineapple [14], papaya, and cucumber will ease your tummy troubles in no time, and it's under 250 calories.
Banana Berry Peanut Butter Broccoli Smoothie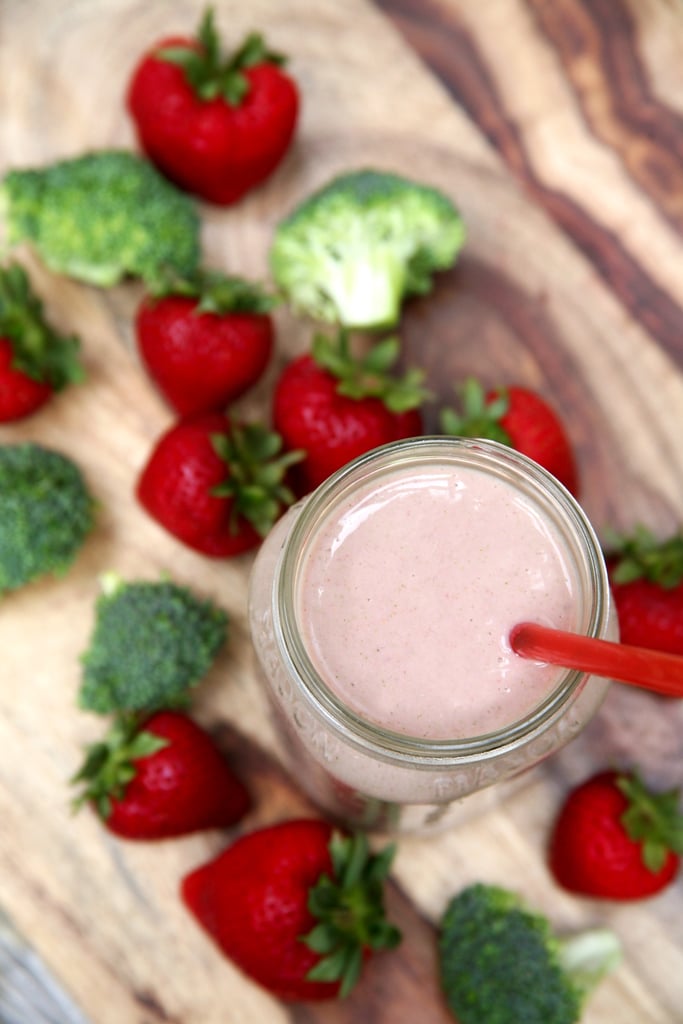 It sounds a little weird, but trust us — this strawberry broccoli smoothie [15] is delicious and offers almost eight grams of filling fiber.
Strawberry Banana Spinach Smoothie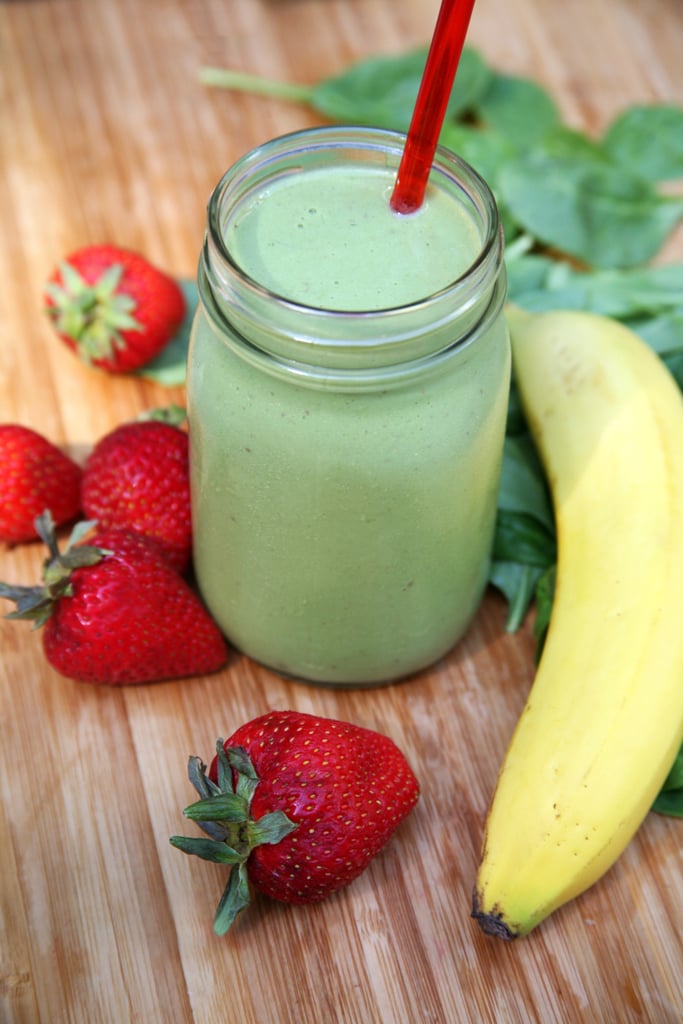 Adding tofu to your blender makes this strawberry banana smoothie [16] so creamy and full of protein — over 16 grams.
Chocolate Strawberry Banana Better-Sex Smoothie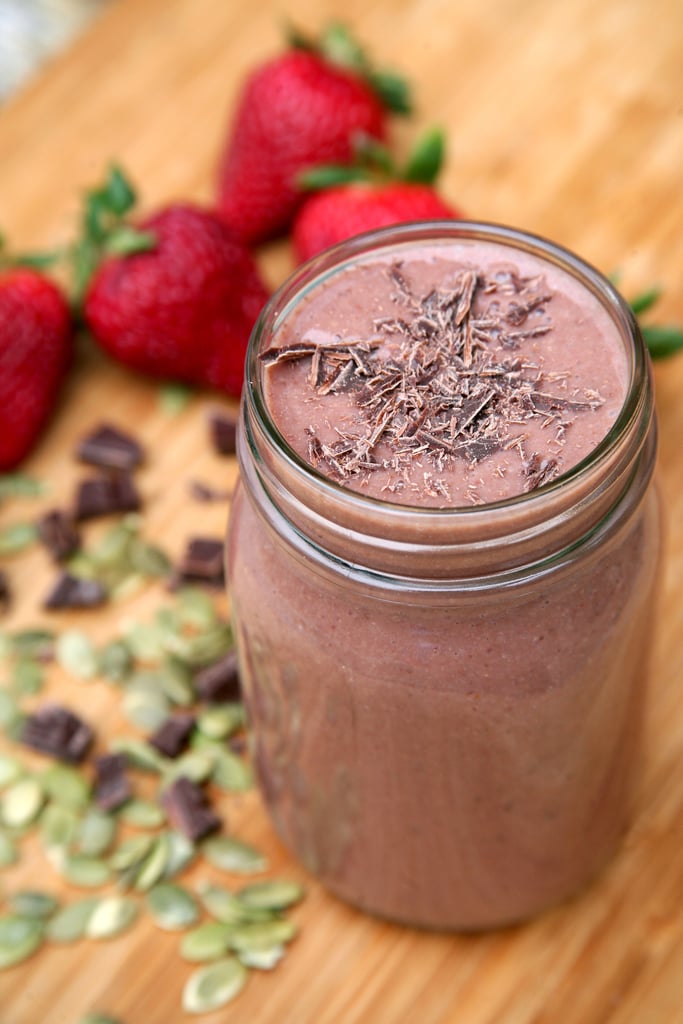 This dessert-like smoothie [17] is made with libido-boosting foods like strawberries, peaches, pumpkin seeds, and, of course, chocolate!
Strawberry-Watermelon Hydrating Smoothie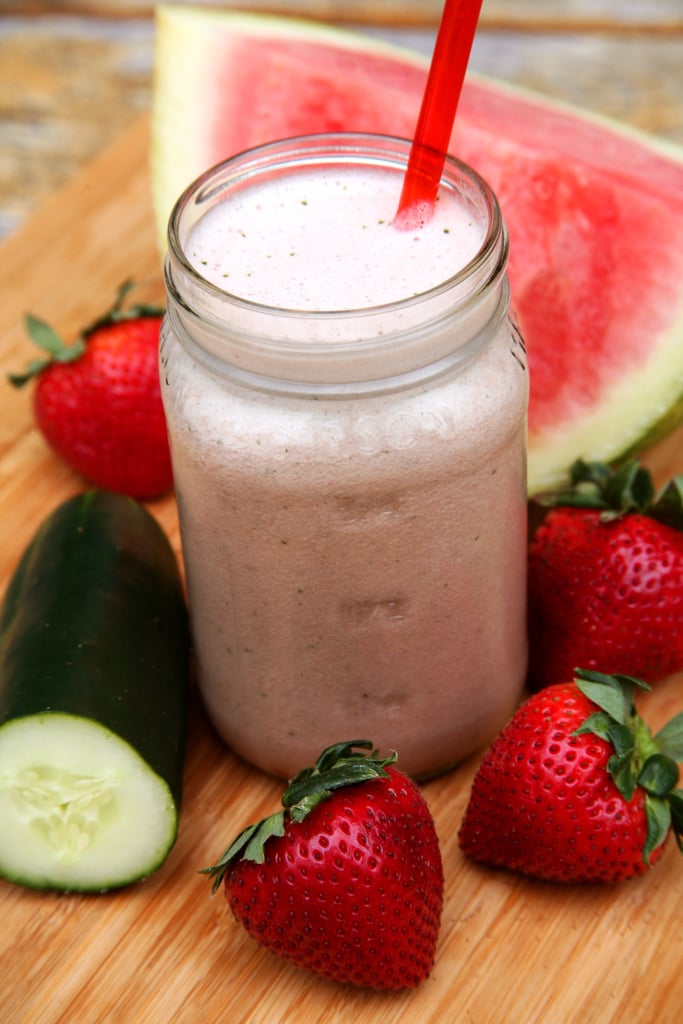 Need a little protein after a workout? This 145-calorie hydrating smoothie [18] made with watermelon, cucumber, and strawberries offers 15 grams of muscle-building protein.
Low-Calorie Chocolate Almond Smoothie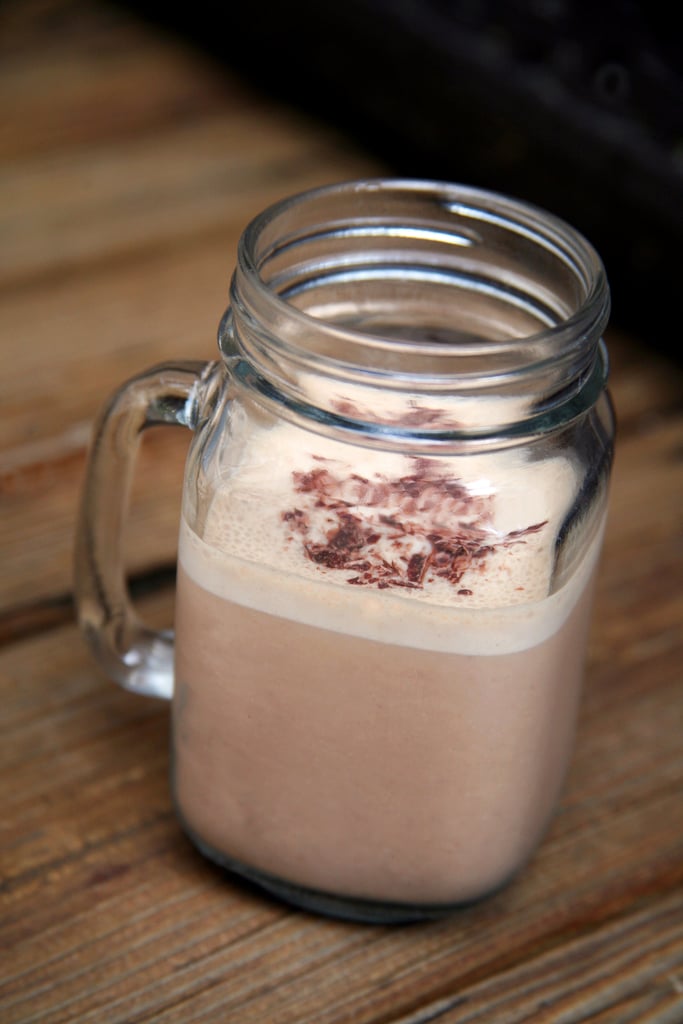 Cure chocolate cravings with this 150-calorie smoothie [19] made with only four ingredients.
"Sweet Potato Pie" Smoothie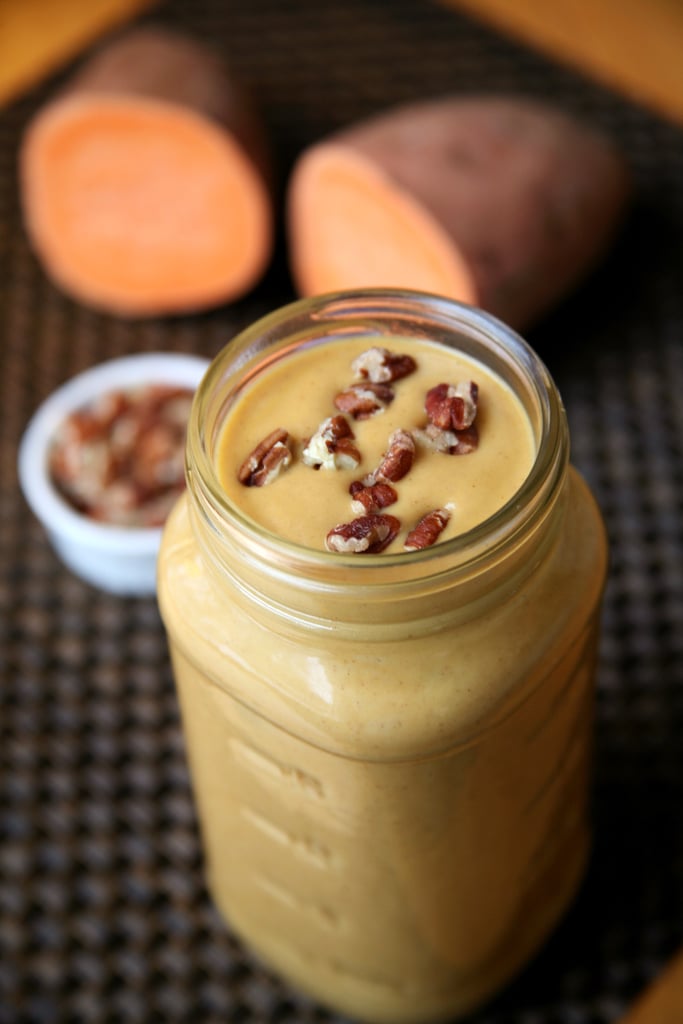 Naturally sweet and so, so creamy (thanks to the tofu), this smoothie [20] tastes like sweet potato pie.
Beet Blueberry Chocolate Protein Smoothie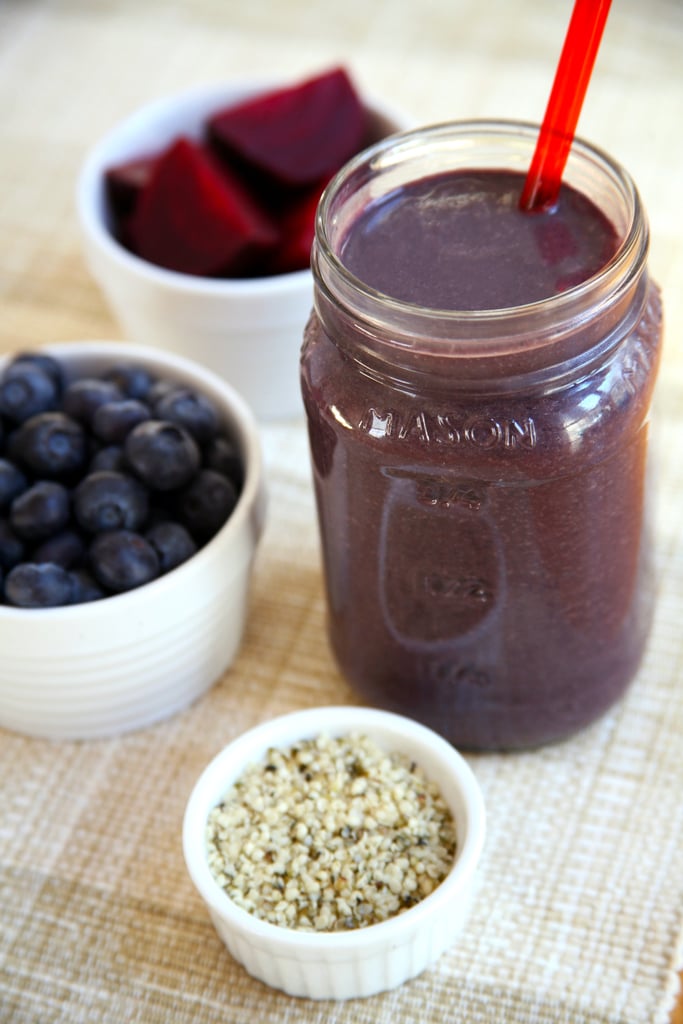 At 400 calories, this chocolate beet smoothie [21] offers 12.5 grams of filling fiber and a whopping 34.5 grams of protein.
Vanilla Milkshake Smoothie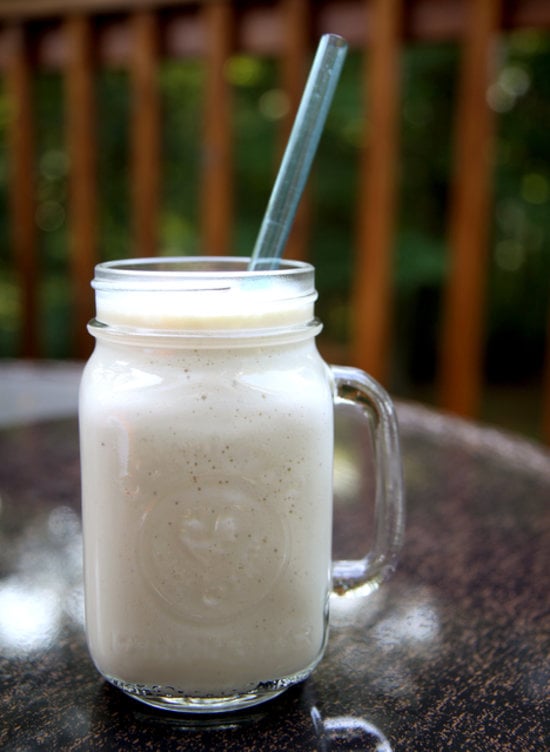 Sometimes you just have to keep it simple. This vanilla milkshake smoothie [22] only needs four vegan-friendly ingredients and offers more than 17 grams of protein.
Morning Protein Smoothie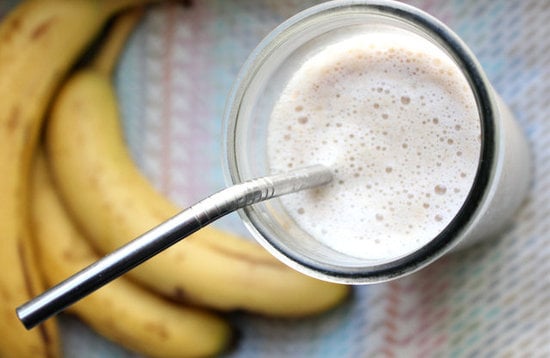 A high-protein, low-calorie smoothie [23] from pro surfer Erica Hosseini is a quick recipe that provides a healthy start to the day.
Chia Berry Smoothie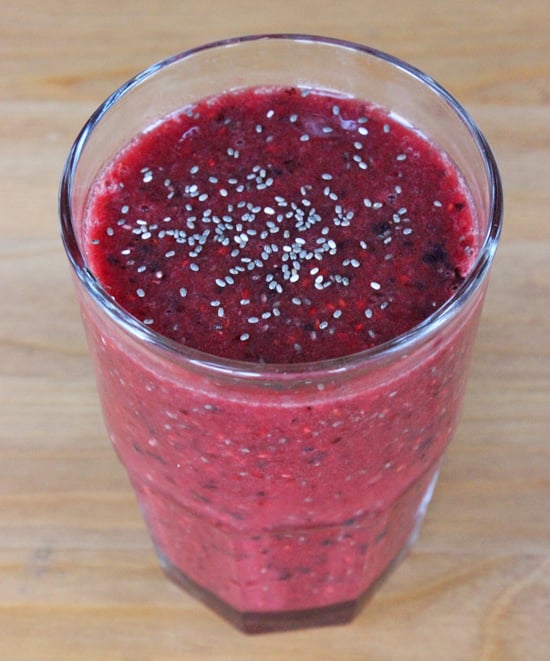 For an easy source of protein and anti-inflammatory omega-3s, look no further than the powerful chia seed! If you find the seeds' crunchy texture a little off-putting on their own, then try tossing them into this refreshing chia berry smoothie [24], perfect for a healthy snack or light breakfast.
Spinach Mojito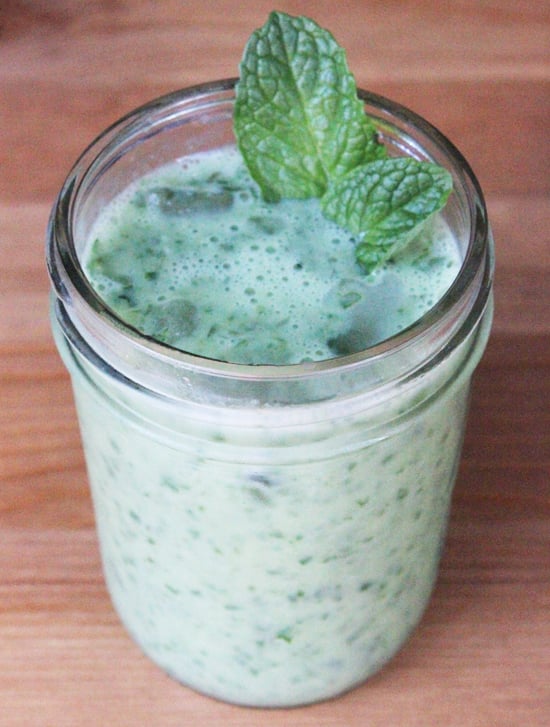 This riff on a green machine does more than offer a full serving of fruit and veggies — the mojito smoothie [25] helps alleviate hangover pains! Instead of leaving you with a nasty headache, this virgin mojito is high in potassium, manganese, and B vitamins — nutrients that get you back on your feet after a big night out.
Chocolate Milkshake Smoothie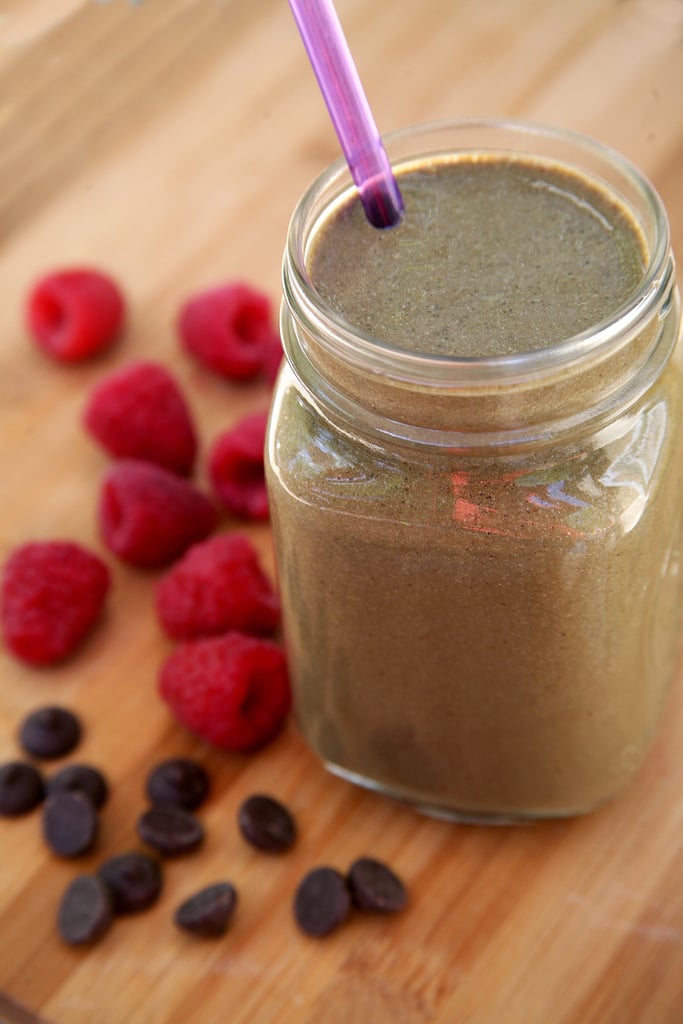 Get your chocolate fix while still staying healthy with this vegan chocolate "milk"-shake smoothie [26]. It only has 350 calories while still providing 22 grams of protein and 10 grams of fiber.
Carrot-Orange Smoothie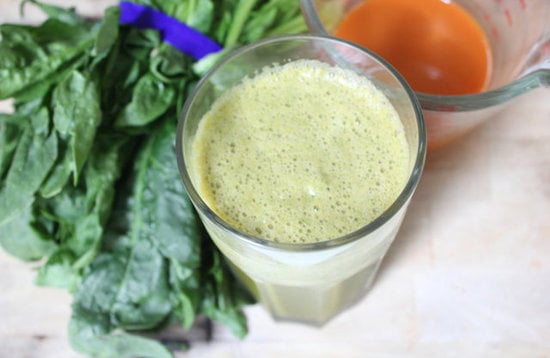 For a refreshing morning start, look to this carrot-orange smoothie [27] that adds ginger and spinach for extra plant power! The recipe requires carrot juice, so if you don't have a juicer, then be sure to buy prepared carrot juice in advance.
Strawberry Lemonade Smoothie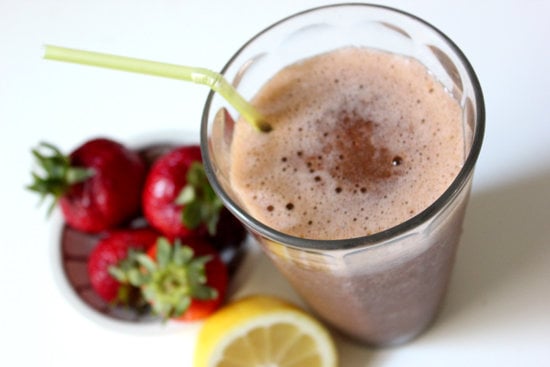 Trick your taste buds into thinking they're getting a treat with this detoxing strawberry lemonade smoothie [28]. Lemon helps the body cleanse, while strawberries provide a big boost of vitamin C.
Chocolate Shake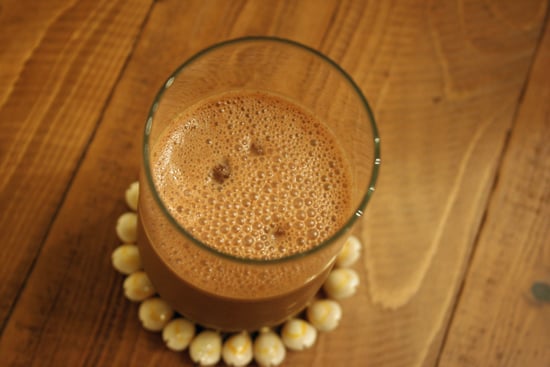 For a healthy alternative to a traditional chocolate shake, try The Brazier [29]. The addition of avocado to the recipe gives it a thicker, heavier texture like a traditional chocolate treat.
High-Protein Carrot Cake Smoothie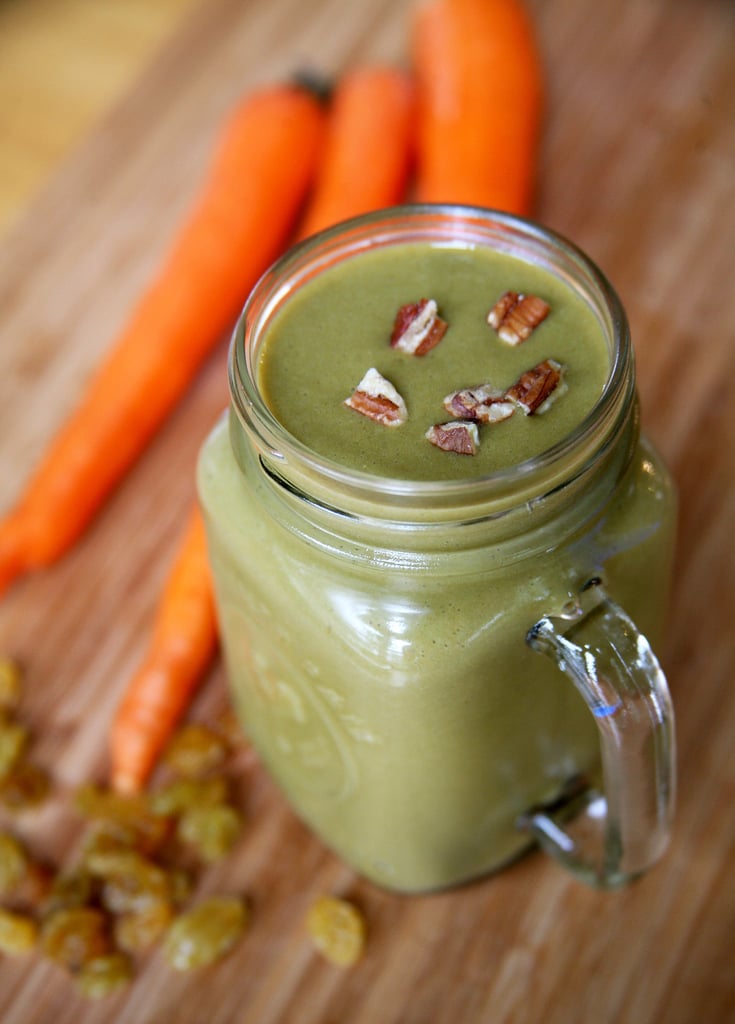 Having cake never seemed so healthy. This carrot cake smoothie [30] doesn't require an oven, and even better, it's rich in protein and fiber. Get those carrots out, and start peeling.
Cinnamon Bun Smoothie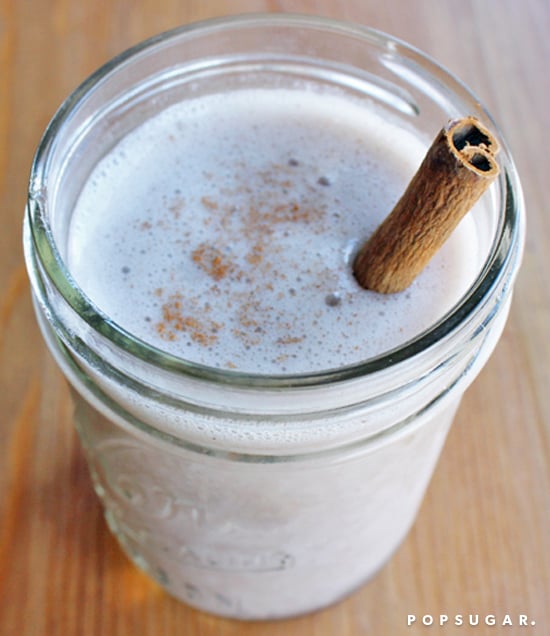 Cinnamon buns are tempting, but one large roll from the mall weighs in at 800 calories [31]! If you're craving those classic flavors, then blend up this fiber- and fruit-filled cinnamon bun smoothie [32] that's less than a quarter of the bun's calories.
Mint Chocolate Chip Shake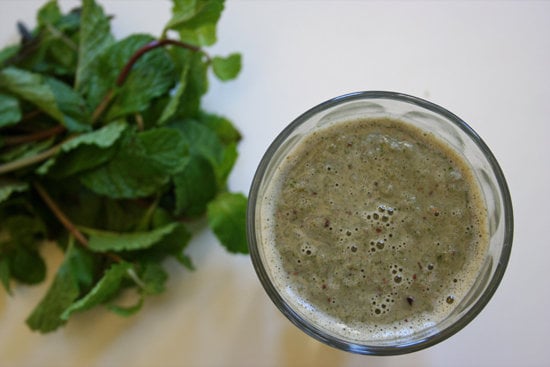 Cacao nibs and fresh mint leaves combine with nondairy vanilla ice cream for a vegan twist on a mint chocolate chip shake [33]. Blend in a scoop of your favorite plant-based protein powder to make a great recovery snack after working out!
The Clear-Skin Smoothie
Nobody likes an unexpected breakout, but there are ways to prevent those pesky pimples. One of our favorite options is the clear-skin smoothie [34] containing vitamin-E-rich spinach and avocado, as well as grapes that contain anti-inflammatory antioxidants.
Chocolate Coconut Water Smoothie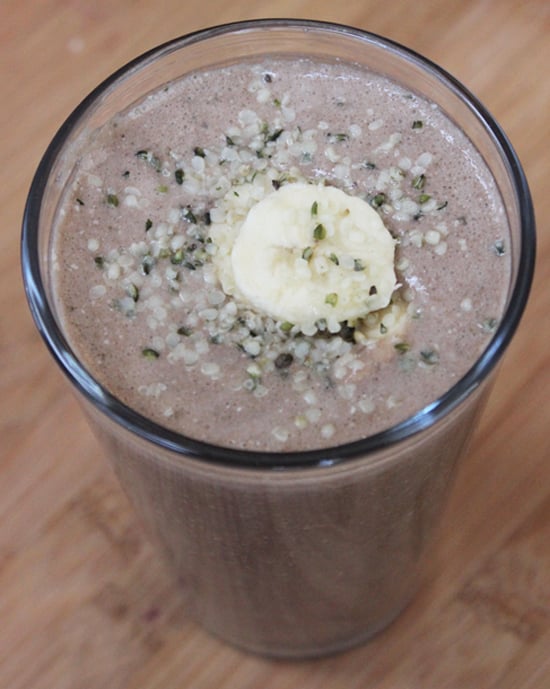 Who needs dessert when you can sip a chocolate coconut water smoothie [35]? Just add raw hemp seeds for those much-needed B vitamins and omega-3s.
Pear Berry Weight-Loss Smoothie
Rich ingredients like raspberries and avocado will help you stay full throughout the day when it comes to this pear berry weight-loss smoothie [36].
Dr. Oz's Green Drink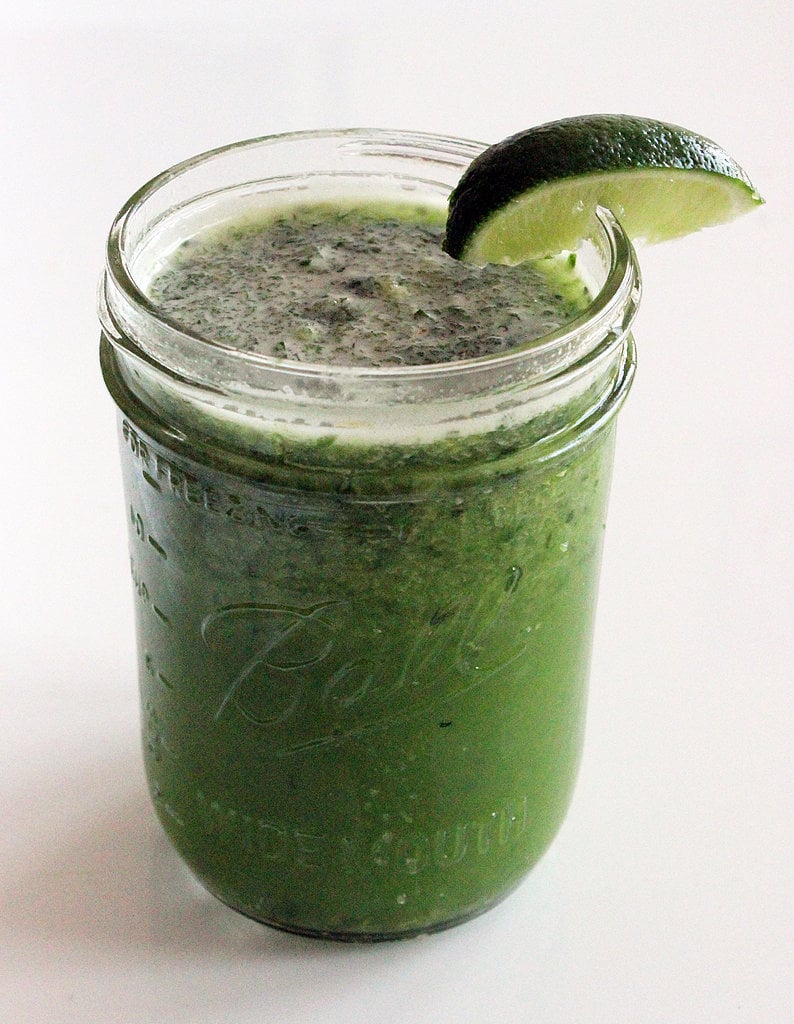 Want to know how Dr. Oz gets his daily dose of fiber? This green juice drink [37] is hydrating, belly-fat fighting, and high in antioxidants because it's filled with all kinds of nutritious ingredients like cucumber and fresh mint.
Eggnog Smoothie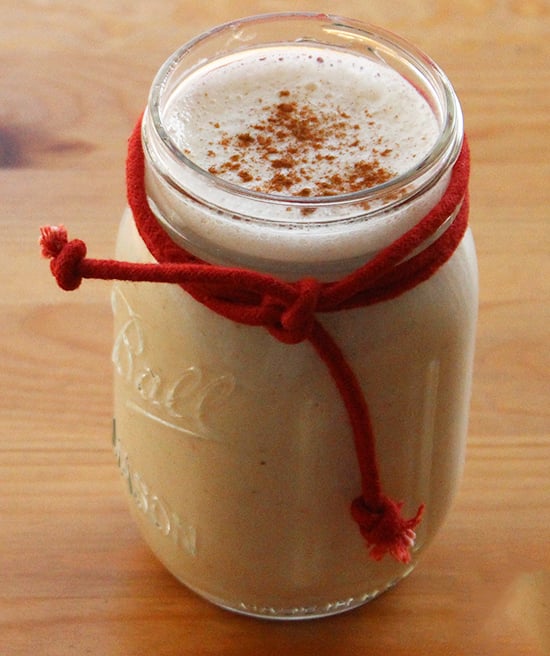 Feeling nostalgic for a glass of holiday cheer? Get a similar taste at a fraction of the calories by whipping up this healthy eggnogg smoothie [38]. It's a guilt-free treat made without dairy, and it's very high in potassium.
Piña Colada Smoothie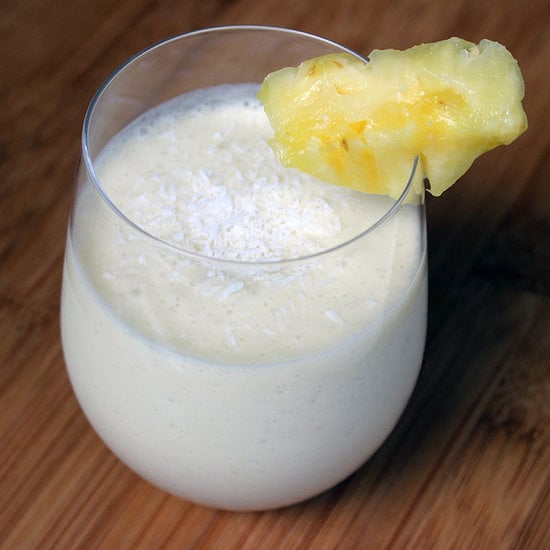 The perfect Summer drink is no doubt a piña colada, but it's full of sugar and calories. Our piña colada smoothie [39] cuts out nearly half the calories and sugar content and still tastes like a tropical vacation.
Blackberry Breakfast Smoothie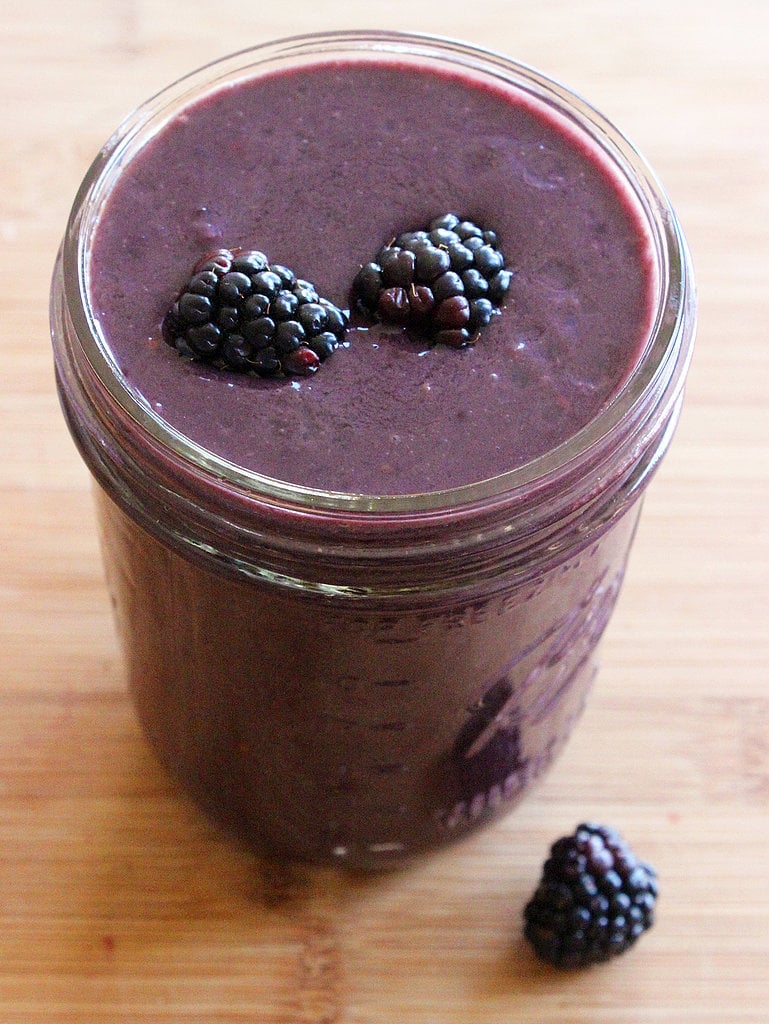 To sip on Karlie Kloss's favorite blackberry breakfast smoothie [40], all you need are four ingredients — unsweetened almond milk, bananas, chocolate protein powder, and blackberries.
Avocado Aloe Spinach Smoothie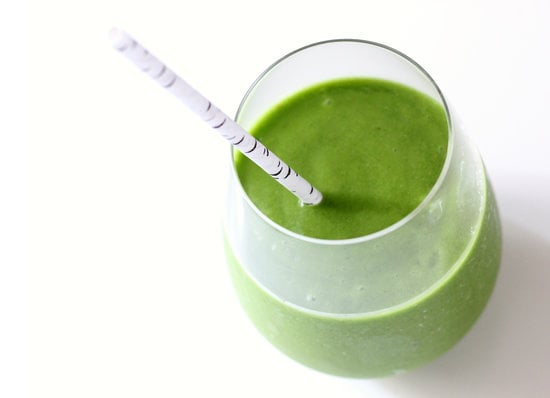 Get a little energy boost with this green power smoothie [41] that's full of toxin-flushing lemon juice and fiber to help keep your digestive system in check. The aloe vera juice and coconut water are hydrating as well.
Cherry Berry Ginger Smoothie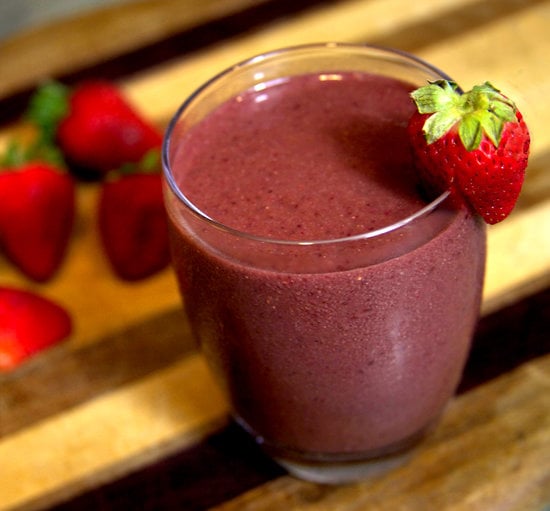 The aches and pains after a long workout can be tough. Ease your sore muscles with this cherry berry ginger smoothie [42] that has vitamin C to help ease the pain.
Blueberry Mango Kiwi Kale Smoothie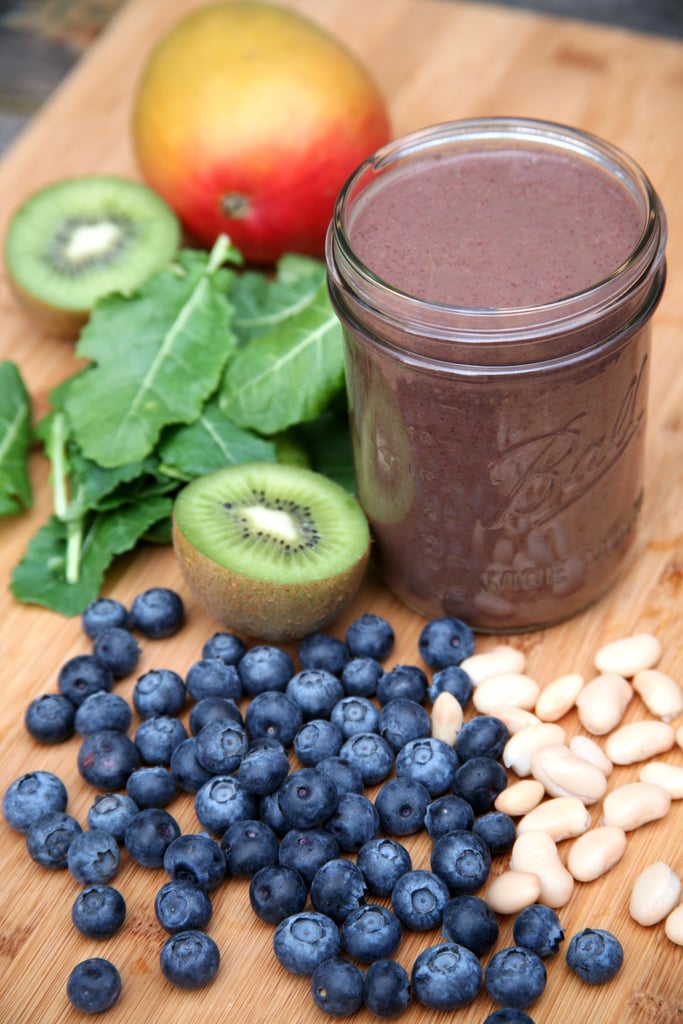 This 360-calorie smoothie [43] contains almost 12 grams of protein. If you're skeptical about the beans and kale, the fruit overpowers their mild flavors so you hardly even notice they're there.