Dangers of Extreme Dieting
Megan Fox Understands the Dangers of Extreme Dieting
After ditching her vegan diet four months prior, Megan Fox showed off her new, softer look at the Friends With Kids premiere. Her strict no meat, eggs, or dairy diet also excluded bread, sugar, and cups of joe. It's great to see this photo of Megan looking healthy and radiant, but it's also reminded me of the dangers connected to extreme dieting.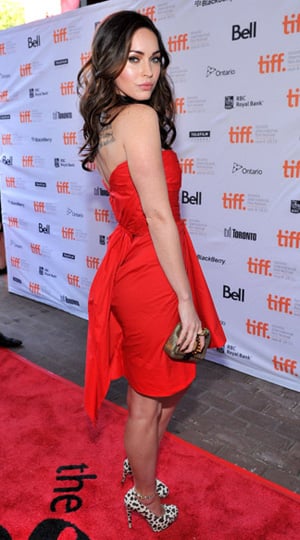 For starters, when you deny your body certain food groups, you risk not meeting your daily essential vitamin and nutrient requirements. From how you look to your overall health can be affected. Brittle hair, nails, and bones, skin problems, anemia, diabetes, and heart problems are just a few of the complications a person may experience when a diet results in vitamin deficiencies. Extreme dieting may also mean you're not eating enough calories, which can result in quick weight loss. But dangerously low calorie consumption also slows your metabolism. Your body goes into starvation mode and holds onto energy stores, so when you stop dieting and go back to a regular diet, you end up gaining weight.
Your daily life can also be affected by extreme dieting. Not consuming enough brain-boosting foods or calories makes it difficult to concentrate, reduces energy levels, and weakens your immune system, making you more susceptible to missing work or school. Strict diets also affect your social life. You may worry about what others will say when they see you not eating basic food groups, so you skip out on plans involving food. Not to mention, very strict diets are impossible to maintain long-term, and if insane cravings take over, you'll end up binging and gaining weight.
Hollywood often associates beautiful with thin, so it's no wonder many of us try whatever it takes to slim down, so tell me . . .