David Kirsch Explains His Healthy Eating Plan and Shares Salmon Cake Recipe
More on Kirsching Your Kitchen: Salmon Cake Recipe
The following post was written by New York-based trainer David Kirsch.
The essence of my wellness program and Kirsching your kitchen is making intelligent choices — not starving yourself and not total deprivation. Rather than banning any particular food from your diet, you just need to eat some foods rarely (and then others sparingly).
My A,B,Cs — those cautionary foods that can easily trip you up — were created to help you achieve maximum results in a short time period. Some may call this "hard core" but all of my clients have been following it for years and seen amazing transformations.
Case in point: two of my male clients, Lee and Marc, have collectively lost 75 pounds in a matter of months — all while maintaining busy careers in finance and traveling around the world!
IF TIME IS NOT OF THE ESSENCE, don't obsess over the A,B,Cs. Instead, focus your efforts on what you can eat rather than what you can't.
Complex carbohydrates are OK. Healthy carbs like beans, quinoa, lentils are full of fiber and contain protein. Low on the glycemic index, they digest slowly and will keep you feeling full.
Fruits are exceptionally nutritious, but they must be eaten in moderation. Blueberries, strawberries, kiwi, and green apples are all great sources.
If you are going to eat dairy, make it low fat and organic. Greek yogurt is an excellent choice, as it is loaded with protein and low in sugar. Low fat cottage cheese is also high in protein — just be conscious of the high sodium content.
And above all, make smart choices. Where there's a will, there's a way. Chocolate milk is never the way.
Cooking your own food is the surest way to guarantee that your food complies with your sound nutrition plan. My 15-minute meals are proof that you can follow the A, B, C's without missing out on the enjoyable experience of eating. Nutritious and delicious, you'll see how easy it is to stick to the plan. See for yourself with this Salmon Cake recipe when you read more.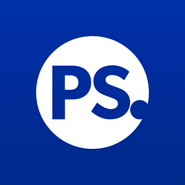 15 Minute Meals: Salmon Cakes
Ingredients
1 egg white
4 ounces wild salmon fillet, ground
1 teaspoon chopped fresh parsley
1 teaspoon white wine vinegar
½ teaspoon Worcestershire sauce
¼ teaspoon red pepper flakes
Nonfat vegetable cooking spray
Directions
In a large bowl, beat the egg white until thick. In another bowl, combine the salmon, parsley, vinegar, Worcestershire sauce, and red pepper flakes. Carefully fold the egg white into salmon mixture.
Coat a medium nonstick skillet with cooking spray, and heat over medium heat. Spoon the mixture onto the skillet, forming a salmon cake about 4 inches wide and 1 inch thick. Cook over medium heat for 3 minutes, for medium rare. Turn and cook for an additional 2 minutes for medium rare.
Makes 1 serving. Per serving: 183 calories, 26 g protein, 1 g carbohydrate, 7 g fat, 1 g saturated fat, 0 g fiber, 1 g sugar.
Information
Category

Appetizers

Cuisine

Mediterranean/Middle Eastern
For more tips, be sure to check out David's Fall Fashion Workout.