Dealing With Annoying People at the Gym
What Do You Do If Someone Is Annoying You at the Gym?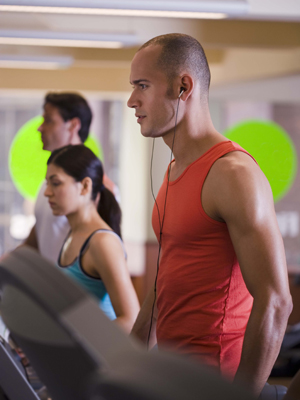 This morning I was treated to a loud (and unwelcome) karaoke session in the gym by a gent working out near me. I was 20 minutes into my workout when a guy hopped onto an elliptical behind me and started singing whatever song he was listening to on his iPod. It was funny at first, but after 10 minutes it became downright annoying. And because I work out without music, I didn't have any way of shutting his singing out.
I kept quiet and dealt with it, but eventually an employee of the gym came over to tell him to quiet down. My guess is that someone went down to the front desk to complain.
Treadmill hogs, people with bad hygiene habits, and karaoke masters — there are a lot of obstacles just to get a good workout! How do you deal with annoying folks at your gym?