Dean Karnazes Quote About the Finish Line
Dean Karnazes on Finding the Ultramarathoner in All of Us
"You never give up. Those who succeed are unwilling to give up. No matter how bleak things look, they will scratch and crawl to the finish line." Pretty inspirational words from ultramarathoner Dean Karnazes, and perhaps easy to say when you've completed 50 marathons in 50 days and run continuously for 350 miles (and 80 hours) as he has. And while we might not all have the capacity or even the desire to run a single marathon, talking to Dean was a revelation in what the body is capable of and how easy the mind can crush its ability. Whether you have your sights on your third marathon or are just trying to get a foot through the gym door, these tips will help your body start the journey before your mind gives up.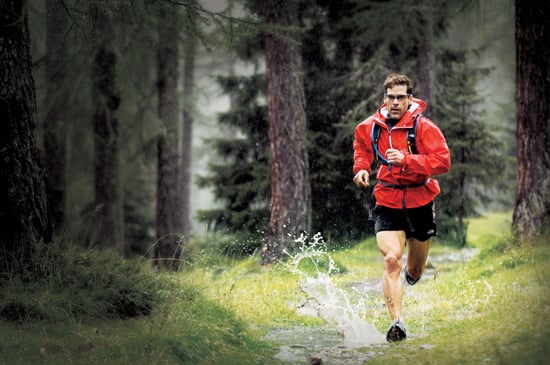 Set goals and think small: One of the easiest ways to set yourself up for failure is to only set a monumental goal. This doesn't mean you should take that Ironman off of your list, but make sure to also set small goals that you can complete each day, week, or month. If you have never worked out regularly, start with 2-3 workouts a week instead of committing yourself to five or six. The happiness that comes from making it to the gym a couple of times that first week will be huge in motivating you to up the ante as the weeks go on.
Motivate with a mantra: It sounds silly, but sometimes all it takes is a few words to get you past that hill. In moments when you want to give up, be your own life coach: picture yourself crossing the finish line, or repeat one of these motivational fitness quotes to yourself until you actually start to believe it. Quieting negative talk with a more upbeat sound bite might be all it takes to get you moving again. At the very least, tell yourself, "five more minutes." It's amazing how many calories you can burn in that small time frame, and how five minutes can suddenly turn into 10.