Debloating Papaya Recipes
How Sweet It Is: 4 Papaya Recipes to Help End Bloating
Eating papaya helps encourage digestion, ease indigestion, and prevent constipation. But it's the tropical flavors that make it the perfect debloating snack to enjoy this Summer. While papaya is good and sweet on its own, here are four recipes to have you enjoying this natural debloating food.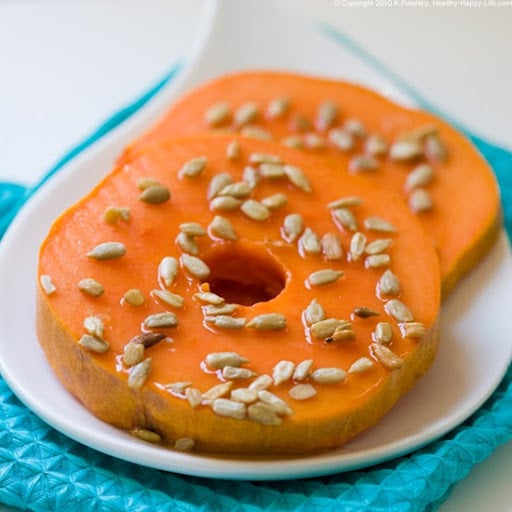 Papaya Doughnuts
Here's a doughnut that's definitely diet-approved! A drizzle of agave syrup and squeeze of lime enhance the natural flavor of papaya, and the sunflower seeds add protein, along with a nice crunch. A great addition to any breakfast or brunch menu.

Berry-Papaya Power Parfaits
Combine the powers of fat-fighting blueberries and debloating papaya into one satisfying snack. These parfaits are rich in protein, fiber, and antioxidants. Make a few ahead of time and there's no excuse to not enjoy this healthy snack!
See papaya salad two ways after the break!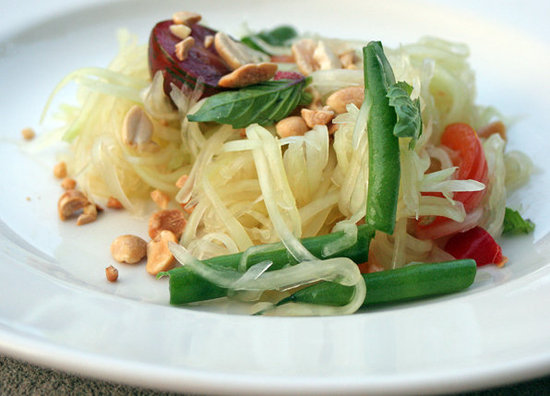 Green Papaya Salad
Go to any Thai restaurant and you're bound to see som tum on the menu. The oh-so-spicy green papaya salad is refreshing, crisp, and full of flavor. Bring some sweet variety to the dish by adding fresh mango or red papaya.

Avocado Papaya Salad
If spicy isn't for you, cool down with this red papaya and avocado salad instead. The tiny bit of chili sauce in this recipe is the perfect complement to the natural sweetness of red papaya.