Debloating Pineapple Recipes
Take a Vacation From Bloat With Our Healthy Pineapple Recipes
It's Summer — go tropical. And while a piña colada is one way to get your pineapple fill, all that sugar and alcohol strips away the detoxifying properties of the fruit. Because pineapple is high in the enzyme bromelain, it helps banish bloat by breaking down protein and easing digestion. Enjoy it on its own for a cool and refreshing snack, or whip up one of these healthy pineapple recipes.
Tropical Arugula Salad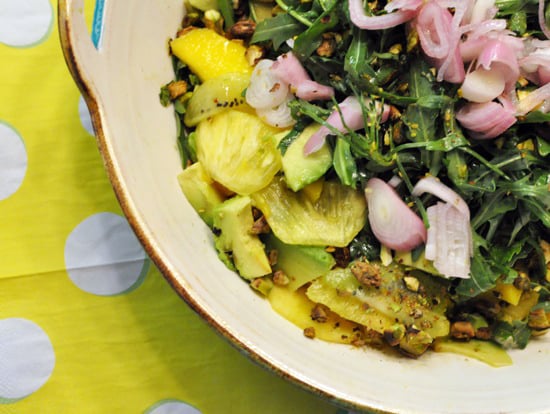 This Summer pineapple salad combines the sweetness of tropical fruits with creamy avocados and peppery arugula. It can easily be prepared ahead of time for a healthy office lunch, and the light vinaigrette dressing is a great substitute for a heavy dressing.
Hawaiian Ceviche With Pineapple Salsa

Fill up on lean, low-calorie protein with this Hawaiian ceviche. The halibut is rich in omega-3s and vitamin D, while the pineapple salsa offers a fruity kick. Complete the meal with homemade taro chips for a salty crunch without loads of calories.
See detoxifying pineapple recipes after the break!
Pineapple-Papaya Smoothie

Featuring coconut water, this pineapple-papaya smoothie is also rich in electrolytes, making it a perfect post-workout recovery drink. Learn the benefits of all the ingredients when you watch the recipe how-to in this video.
Vegan Pineapple Pancakes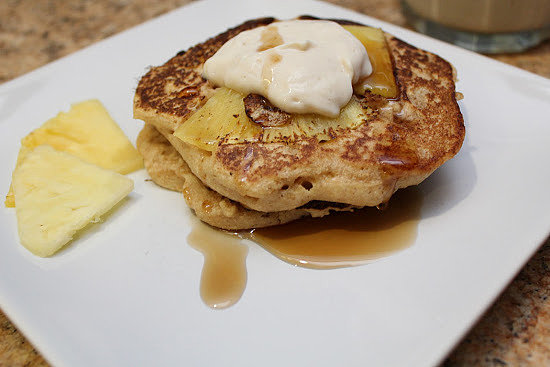 Consider these pineapple pancakes a healthy version of pineapple upside-down cake. A dairy-free option fit for a weekend brunch, these pancakes are miles away from your ordinary chocolate chip or blueberry stacks and are loaded with vitamin C too!
Raspberry-Pineapple Chia Popsicles

Treat yourself to frozen superfoods with these raspberry-pineapple popsicles. They are very easy to make, low in calories, and refreshing. High in vitamins and fiber, they are a healthy substitute for ice cream.
— Additional reporting by Emily Bibb