Debloating Spring Recipes
Seasonal Eats: A Debloating Meal Plan For Spring
Getting beach-ready isn't the only thing that's in season — so are a variety of colorful, flavorful, and nutritious produce. Get the best of both with these delicious, in-season recipes that also help you debloat.
Breakfast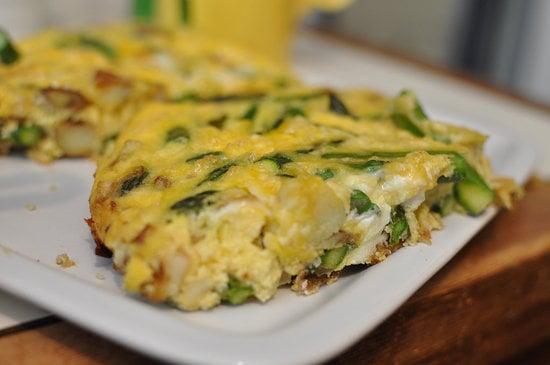 A morning meal high in protein will help keep you full for hours, and one that includes asparagus — like this Spring veggie scramble — is tough to beat. The vegetable helps promote the growth of good bacteria in your gut to aid in digestion and flush excess water and toxins from your body so you'll start the day feeling bloat-free and energized.
Lunch
A hearty bowl of pasta made with creamy, cashew-based sauce will keep you smiling well into the afternoon. The artichoke in this vegan artichoke, edamame, and lemon pasta salad aids in digestion to keep your belly feeling happy. A healthy dose of lemon and parsley also help you debloat. Opt for whole wheat pasta to add even more digestion-helping fiber.
Get the rest of the meal plan.
Snack
Mint thrives in warm weather, so your garden may have more of the herb than you know what to do with. The herb also helps you digest; this fresh, satisfying, vegan take on a mint chocolate chip milkshake will satisfy sweet cravings any time of day.
Dinner
A light but filling dinner helps you stay full without sabotaging your flat-belly plans. This 100-calorie asparagus soup gives your belly a double dose of debloating power with a blend of asparagus and quinoa, which not only contains a healthy dose of insoluble fiber, but is also a good source of potassium (which research has shown may help you debloat as well). Add more sustenance with another debloating favorite — lean protein. This panko white fish and kale recipe is exactly what you need.