Dental Care Tips For Healthier Smiles
Brush Better: Tips For Better Dental Care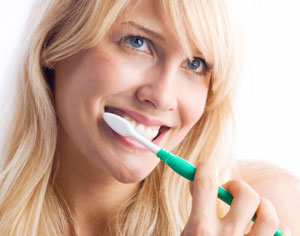 Brush, swish, spit. If that's your dental routine, you may want to revise it. While a little brush is better than no brush at all, there are a few simple tactics that one can employ for a whiter and brighter smile. Do your pearly whites a favor and heed some of this advice from Dr. Jonathan Levine. Your smile will thank you.
Brush your teeth right when you wake up. Plaque and bacteria accumulate overnight, which is why it's important to floss and brush right away.
Avoid brushing your teeth for at least 30 minutes after eating or drinking acidic foods and beverages. If you brush too soon after consuming acidic foods or drinks, you can harm the tooth enamel.
Brush at least twice a day, if not more.
If you only have time to floss or use mouthwash, choose flossing.
Only use a pea-sized amount of toothpaste.
Change your toothbrush every three months.
Use a mouthwash to reduce plaque buildup.
If you have the funds to purchase one, buy an ultrasonic toothbrush.
Do you have any tips to share on dental care?