Did You Eat Candy or Sweets on Easter?
Did You Eat Candy or Sweets Yesterday?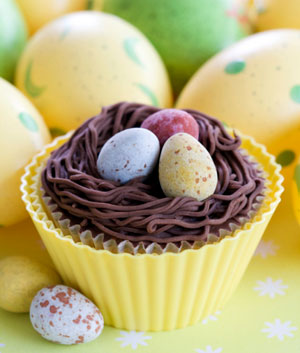 Happy Easter to those of you who celebrate! I tried to fill my family's Easter baskets with healthy things like fruit, trail mix, and homemade cookies to avoid sugar-overload, but it didn't matter. In the afternoon, we went to an Easter egg hunt party and were inundated with jellybeans, homemade sugar cookies in the shape of bunnies, marshmallow Peeps, pink candy corns, enormous chocolate bunnies, and Cadbury Creme eggs. I definitely enjoyed some candy and sweets. What about you?