Did You Overindulge or Stop Exercising Over Thanksgiving?
What's the Least Healthy Thing You Did This Holiday?
Now that Thanksgiving's over, it's time to continue the holiday eating and drinking festivities in earnest. Before you become discouraged about any Thanksgiving Day indulgences and abandoned, well-meaning diet plans, there's good news: first, one day of indulgent eating will not ruin an otherwise healthy diet, and second, sticking to your regular exercise routine during the holidays can ensure that you don't pack on any pounds.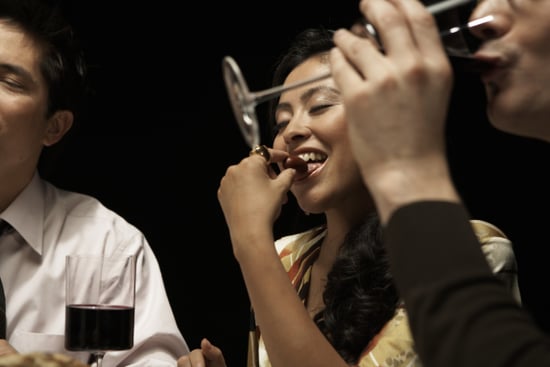 Hopefully our recommendations for making a few simple, healthier choices during the holiday helped keep your Thanksgiving dinner from resembling the average 4,500-calorie plate, but if you're still feeling a little bit guilty about your overloaded Thanksgiving plate, now's the time to share, commiserate, and motivate. So tell us: whether you skipped any and all workouts in favor of pie or couldn't stop reaching for the leftovers, what's the least healthy thing you did this holiday weekend?