Diet and Exercise May Prevent Breast Cancer
Lifestyle Plays a Key Role in Preventing Breast Cancer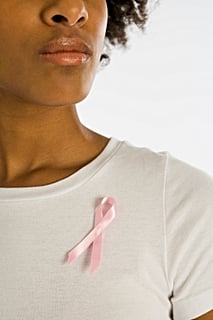 Even though I was bummed to find out that eating extra fruit and veggies won't prevent cancer, there is a silver lining. As if we needed to give you another reason to exercise, researchers say that up to a third of breast cancer cases can be prevented if women exercise more and eat healthy. These findings come from the International Agency for Research on Cancer (IARC), who shared them at a conference in Barcelona recently.
These findings affirm that developing breast cancer is not just about genes, but lifestyle too. The IARC says that a woman's chances of getting cancer are about one in eight, but that eating right, maintaining an active lifestyle, and not smoking can reduce the risk immensely. Doctors think that a link between cancer and weight exists since many "breast cancers are fueled by estrogen, a hormone produced by fat tissue." The logic is pretty simple: reduce the amount of fat tissue, and you reduce the amount of estrogen too. Those involved in the study said they were not trying to single out overweight and/or obese women, saying that even slim women can benefit by turning their fat tissue into muscle.
While many people only think of exercise as a vehicle for weight loss, it really is so much more. Please make sure you do your best to lead an active lifestyle — you'll have many more years tacked onto your life for doing so!