Is Diet Soda Bad For You?
3 Reasons Why You Should Kick a Diet-Soda Habit
Last week's controversial report linking soda consumption to cancer is more evidence indicating that the popular fizzy drink may not be the best choice for a healthy lifestyle. Even if you go the healthier route by choosing sugar-free diet soda, you're still not off the hook. Here are reasons to kick (or at least cut back) your daily diet-soda habit.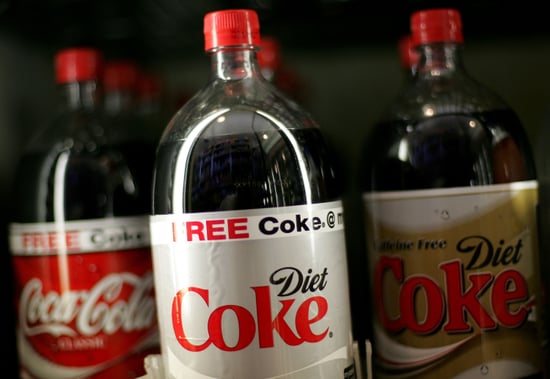 Weight gain: While researchers have yet to agree on the exact reason, studies show a link between diet soda consumption and weight gain. Study results indicate it's one of two reasons: most diet-soda drinkers already follow poor lifestyle habits that lead to excess weight gain, or artificial sweeteners confuse the body, causing it to crave the one thing it was deprived of — real sugar. Based on these recent studies, it's safe to say that diet soda alone is not going to make you fat, but it may be smart to limit your intake and view it as a vice, rather than a healthier alternative.
Risk of disease: Recent studies show that a diet-soda habit can increase your risk of stroke, osteoporosis, and type two diabetes. Early studies show diet-soda drinkers are 61 percent more likely to have a stroke, have four percent lower bone mineral density, and are more at risk for developing type two diabetes.
Damaging to the body: If you're a fan of your kidneys or teeth, now might be the time to curb your diet-soda habit. In a study, women who drank two or more diet sodas per day had decreased kidney function by about 30 percent. On top of that, the phosphoric acid in soda, dissolves the calcium in tooth enamel, weakening it.
If quitting this daily habit seems impossible to you, follow this 28-day plan to stop drinking diet soda for good.