Dieting Tip: Order Soup Before Main Course
Smarter Eats: Soak Up the Soup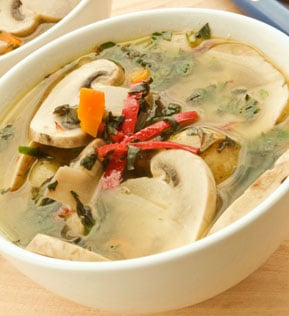 If you're not a soup lover already, I've got yet one more reason to become one. Aside from all the flavorful Fall options served up during the harvest time of year, they can actually help you as a dieting tactic. When ordered before a main dish, tasty broths are shown to keep calories down. Julie Flood of Penn State said:
Consuming a first-course of low-calorie soup, in a variety of forms, can help with managing weight . . . Using this strategy allows people to get an extra course at the meal, while eating fewer total calories.
Having said that, she also advises people to stay away from heavy cream-filled soups that can often pack on more calories than an entire meal alone.