Difference Between the New FDA-Approved Weight-Loss Pills
What Do You Think About the Two New Weight-Loss Pills?
Is it time for another blockbuster diet pill? Fifteen years after banning popular diet drug fen-phen due to dangerous side effects, the Food and Drug Administration has weighed the risks and approved two new weight-loss drugs within the past month.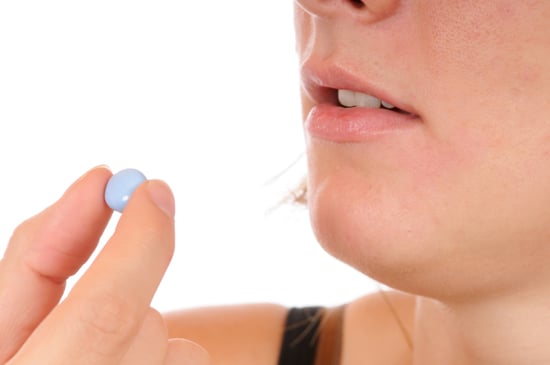 The first, Qsymia (formerly known as Qnexa), is actually a combination of two previously approved drugs and suppresses hunger by releasing appetite-regulating hormones and creating a feeling of fullness. The latest drug to be approved, Belviq, works by increasing levels of serotonin in the brain. Both are approved for people considered obese or overweight with a weight-related condition, like type 2 diabetes or high blood pressure.
In trials that led to these drugs' approvals, subjects taking Belviq on average had a 3 to 3.7 percent increase in weight loss over those taking a placebo, while people taking Qsymia averaged an 8.9 percent greater increase in weight loss than those using the placebo. The FDA hopes that these new drugs will help lessen the severity of the current obesity epidemic and believes that the risks of untreated obesity outweigh any possible side-effect risks of the medications. What do you think of the new drugs? Do you think they'll help, or do you think that diet pills carry too much risk?